Gebze Technical University ranked at Times Higher Education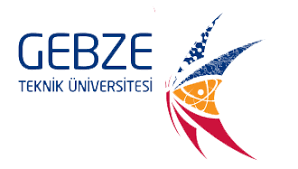 Gebze Technical University (GTU) has been ranked within the 201-250 band in the Times Higher Education (THE) ranking for Developing World Universities, where 23 Turkish Universities were listed. GTU is one of the 10 Research Universities recognized by the Higher Education Council (YOK) of Turkey and is primarily focused on graduate education and research. GTU Institute of Biotechnology has recently started education and research activities in Spring 2017, with a world-renowned International Scientific Advisory Board, and is particularly interested in fostering industry-academia partnerships. GTU is located in the heart of 17 Industrial Zones and 4 nearby Technoparks, as well as recently established GTU Technopark within the campus. Our students and academicians are actively encouraged to set up startup companies through various programs. GTU Institute of Biotechnology offers its graduate students 4 track options, Medical Biotechnology, Plant Biotechnology, Industrial Biotechnology, and Synthetic and Systems Biotechnology, all of which have a central Bioentrepreneurship module. Our university is especially focused on nanotechnology and sensor technologies and has recently formed a platform for biomedical technologies. We would welcome applicants to GTU and GTU Institute of Biotechnology through the recent and lucrative TUBITAK 2233 International Leading Researchers Programme.
Please click here for the pdf document and details.