Call for Nominations: TASSA 2018 Young Scholar Awards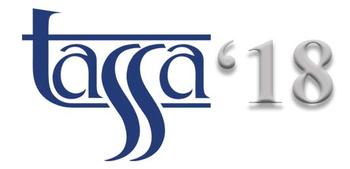 Following its successful launch at the 2014 TASSA Annual Conference, we are now announcing the 3rd TASSA Young Scholars Award (YSA) program to recognize the achievements of young Turkish American scholars, as part of the upcoming 2018 TASSA Annual Conference.
As part of this year's TASSA Awards program, we proudly announce two new awards to be given, namely the Aziz Sancar and Kenan Sahin Awards, to strengthen TASSA's commitment to this exciting Young Scholar Awards Program.
You are invited to submit a nomination (including self-nominations) for these prestigious awards. The conference committee plans for at least 2 awards in each category (i.e., graduate student, postdoctoral scholar/researcher and junior faculty). This is in addition to the newly established Aziz Sancar and Kenan Sahin Awards to be presented for the first time in TASSA 2018 Meeting.
Nomination Deadline: March 16th, 2018
Please visit the link on our website for more details:
www.tassausa.org/Annual-Conferences/2018/Young-Scholar-Award