Local Events
7th Boston Turkish Film Festival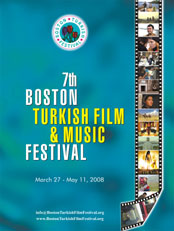 7th ANNUAL BOSTON TURKISH FILM FESTIVAL
March 27 - May 11, 2008
For full program schedule please visit
www.bostonturkishfilmfestival.org
The Cry of the Reed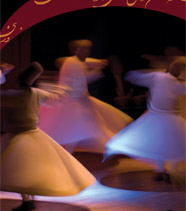 by Sinan Unel
Directed by Daniel Goldstein
March 28 - May 3, 2008
About the Play: "Ünel knows exactly where the flash points are when cultures clash." - London Times A journalist and her colleague find themselves unexpectedly "detained" by a band of insurgents as bombs rain down on a wartorn landscape. Her captors offer her one telephone call - a chance to reconnect with the mother she hasn't spoken to in 10 years, now living in Turkey and preparing for a festival celebrating the great Sufi poet Rumi. History, religion, and the beauty of whirling dervishes collide in this powerful, ripped-from-the-headlines portrait of a world at war. Sinan Unel's plays have been produced in New York, Boston, New Haven, Los Angeles, London, Germany, and Austria. A Huntington Playwriting Fellow, he is the winner of the John Gassner Memorial Award, the Daryl Roth Creative Spirit Award, and the Lark Theater's New Play Award. His other plays include Pera Palas, Tolstoy's Den, Thalassa My Heart, and The Three of Cups.
Approximate Running Time: 2 hours and 40 minutes; including one intermission.
For more information and tickets please visit here.