Erdogan Ceylan on Covid-19 and Food Supply
Severe acute respiratory syndrome coronavirus 2 (SARS-CoV-2) is the cause of the infectious disease named COVID-19 by the World Health Organization in February 2020.
The SARS-CoV-2 virus is known to spread from person to person, and the primary means of transmission is through respiratory droplets generated by coughing, sneezing, throat clearing and talking (CDC, 2020 and FDA, 2020). The COVID-19 virus cannot grow on food or cause foodborne illness unlike gastrointestinal viruses such as norovirus and hepatitis A. In fact, the spread of COVID-19 through food consumption has not been reported by the prominent regulatory and health agencies, including the US. Department of Agriculture (USDA), Food and Drug Administration (FDA), Centers for Disease Control and Prevention (CDC), World Health Organization (WHO), and European Food Safety Authority (EFSA).
Although foodborne cases of COVID-19 have not been reported, food contact and non-food contact surfaces can become contaminated with the virus by contact with an infected person. It may be possible that a person can get COVID-19 by touching a contaminated surface and then touching their mouth, nose, or possibly their eyes. Presently, there is no evidence of food packaging or food containers being associated with transmission of COVID-19 (FDA, 2020).
SARS-CoV-2 is a spherical enveloped virus with club-shaped glycoprotein projections (i.e. the crown, or "corona"). The rest of the envelope is mainly lipids. Thus, alcohol-based sanitizers, which are effective against lipids, work well against the virus. High touch surfaces such as handles, faucets, light switches, and doorknobs, or kitchen counters can be sanitized using commercially available disinfectants. A bleach based sanitizing solution can easily be prepared at home with 1/3 cup (~79 ml) of bleach per one gallon of water (~3.8 L) (CDC, 2020).
Our knowledge of SARS-CoV-2 is evolving rapidly. In fact, studies of the survival characteristics of this virus have been published in recent months. Also, previously published research of the respiratory virus known as SARS-associated coronavirus (SARS CoV) is providing a foundation of knowledge related to the new virus, SARS-CoV-2.
In April 2020, an article in the New England Journal of Medicine reported that SARS-CoV-2 was detectable on plastic and stainless steel surfaces for up to 72 hours (van Doremalen et al. 2020). According to the authors, the levels of SARS-CoV-2 dropped below detection on cardboard in 24 hours and on copper in 4 hours. The virus remained viable in aerosols for 3 hours (van Doremalen et al. 2020).
Cooking temperatures should inactivate the SARS coronavirus. A rapid reduction in infectivity of at least 4 log was determined after 30 min at 60°C, 15 min at 65°C, 10 min at 68°C and 1 min at 80°C (Kampf et. al. 2020; Pagat et al 2007).
A study by Chan et al. (2011) showed that high relative humidity (>95%) and low temperature (28°C and 33°C) did not affect the infectivity of the SARS CoV virus. When dried on smooth surfaces, SARS CoV retained its viability for over 5 days at temperatures of 22–25°C and relative humidity of 40–50%. Virus viability was significantly lost (>3 log10) at 38°C and relative humidity of >95% in 24 h.
In summary:
• There is no evidence to suggest that food products produced in the US or other countries affected by COVID-19 pose a risk for the spread of COVID-19.
• No cases of COVID-19 have been identified where infection was thought to have occurred by touching food, food packaging, or shopping bags.
• There is no evidence that foods from restaurants and takeout or drive-thru is associated with spreading the virus that causes COVID-19.
• There is no evidence to suggest that food or packaging that may have been handled by workers who work in food processing facilities have gotten COVID-19 is associated with transmission of COVID-19.
• SARS-CoV-2 has not been found in drinking water.

References:
CDC. 2020. Coronavirus (COVID-19). Available at https://www.cdc.gov/coronavirus/2019-ncov/index.html. Accessed June 25, 2020.
FDA. 2020. COVID-19 Frequently Asked Questions. Available at https://www.fda.gov/emergency-preparedness-and-response/coronavirus-disease-2019-covid-19/covid-19-frequently-asked-questions. Accessed June 25, 2020.
Chan K.H., Malik Peiris, J.S., Lam, S.Y., Poon, L.L. M., Yuen, K.Y., and Seto, W. 2011 The Effects of Temperature and Relative Humidity on the Viability of the SARS Coronavirus. Adv. Virol. 2011:1-7
Kampf, G., Voss, A., and Scheithauer, S. 2020. Inactivation of coronaviruses by heat. J Hosp Infect 105:348-349.
Pagat, A.M., Seux-Goepfert, R., Lutsch, C., Lecouturier, V., Saluzzo, J.F., and Kusters, I.C. 2007. Evaluation of SARS-Coronavirus Decontamination Procedures. Appl. Biosaf. 12:100-108.
van Doremalen, N., Bushmaker, T., Morris, D.H., et al. 2020. Aerosol and Surface Stability of SARS-CoV-2 as Compared with SARS-CoV-1. N Engl J Med. 382:1564-1567.
Yu, I.T., Li Y., Wong, T.W., et al. 2004. Evidence of airborne transmission of the severe acute respiratory syndrome virus. N Engl J Med. 350:1731-1739.
Short Bio of Erdogan Ceylan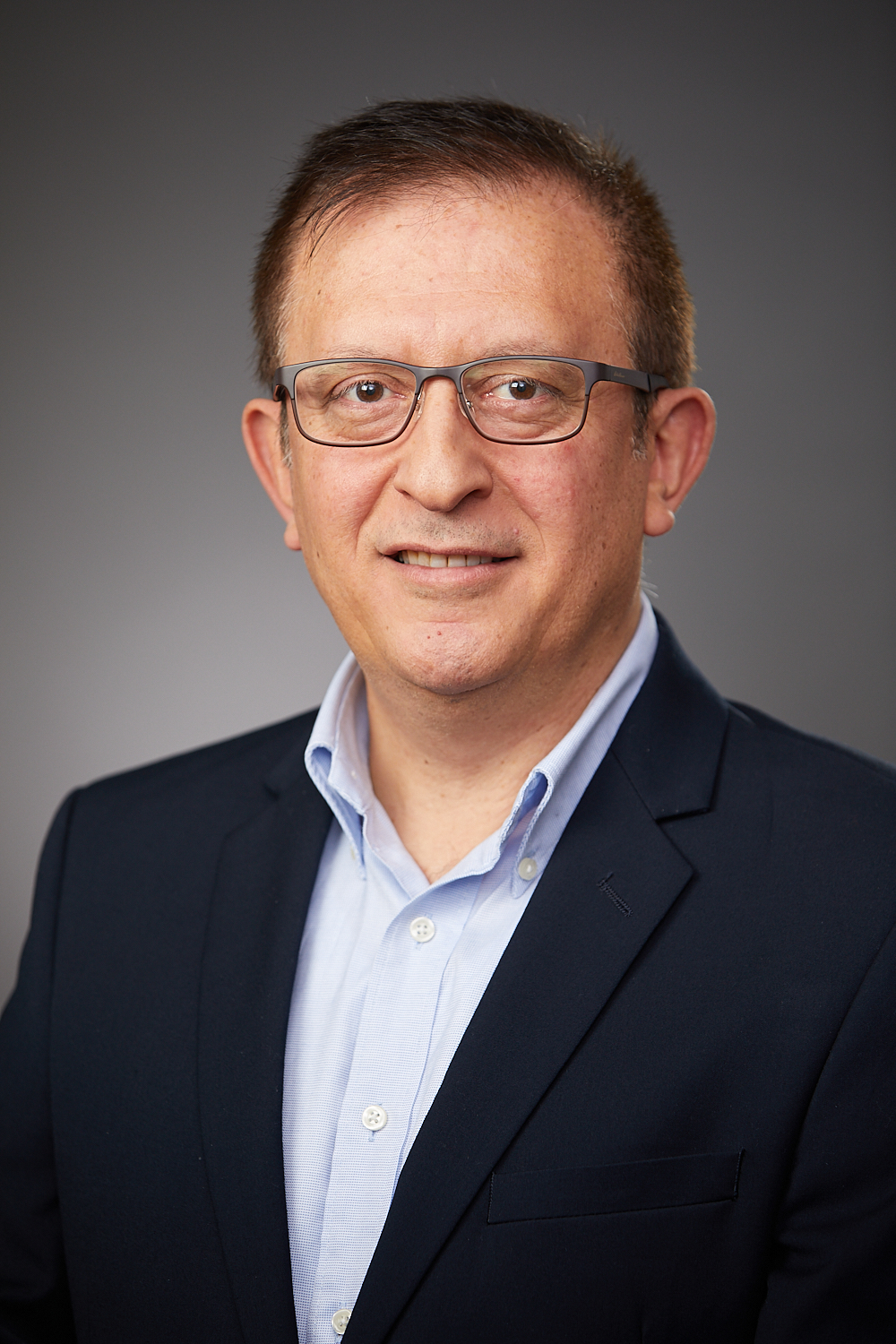 Dr. Ceylan received his B.S. degree in Food Engineering from Middle East Technical University (Turkey), and M.S. and Ph.D. in Food Microbiology from Kansas State University. Erdogan Ceylan works as a Fellow for Mérieux NutriSciences. He specializes in microbiological risk assessment, food safety regulations and preventive controls. He serves the Responsible Official for the Mérieux NutriSciences Select Agent Program for Bacillus anthracis and Clostridium botulinum under the Federal Select Agent Program, which is jointly comprised of the Centers for Disease Control and Prevention, and the Animal and Plant Health Inspection Services & Agriculture Select Agent Services. He is the vice chair of the International Life Sciences Institute (ILSI)-Europe Microbiological Food Safety Task Force. Dr. Ceylan has given many presentations on food safety at national and international meetings. He recently presented at the 2020 ILSI Annual Meeting & Science Symposium (Costa Rica), International Biofilm Summit (Parma, Italy), Canadian Food Summit (Halifax, Canada), Food Summit China (Wuhan, China), International Association for Food Protection (Louisville, KY), and Institute for Thermal Processing Specialists (San Antonio, TX). He received the International Association for Food Protection (IAFP) Researcher Award in 2015. Dr. Ceylan authors the Yersinia chapter in the Compendium of Methods for the Microbiological Examination of Foods (5th edition), and has published scientific articles in peer-reviewed journals and trade magazines.