Mehmet Toner honered with Vehbi Koç Award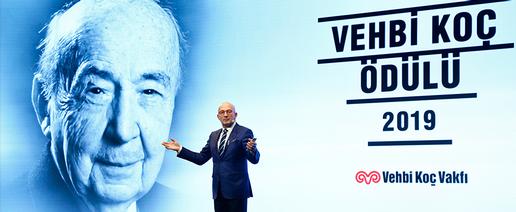 Professor Mehmet Toner, a TASSA board member, has been honored with Vehbi Koç Award. Vehbi Koç Award is presented annually for education, health, and culture to recognize the outstanding contributions of individuals or organizations to the development of Turkey and the Turkish people.
Mehmet Toner has received the award for his study on detecting circulating tumor cells carried in the bloodstream. His work enables the detection of a single circulating tumor cell among 10 billion blood cells.
Mehmet Toner, was born in Istanbul, Turkey in July 1958. He received a Bachelor of Science degree from Istanbul Technical University in 1983 and a Master of Science degree from the Massachusetts Institute of Technology (MIT) in 1985, both in Mechanical Engineering. He subsequently completed his Ph.D. in Medical Engineering at the Harvard-MIT Division of Health Sciences and Technology (HST) in 1989.
Dr. Toner joined the faculty at the Massachusetts General Hospital and Harvard Medical School as an Assistant Professor of Biomedical Engineering in 1989 and was promoted to Associate Professor in 1996, and to Professor in 2002. Dr. Toner has a joint appointment as a Professor of Health Sciences and Technology at the Harvard-MIT Division of HST.
Dr. Toner serves as a member of the Senior Scientific Staff at the Shriners Hospital for Children. He is a co-founder of the Center for Engineering in Medicine and founder of the NIH BioMicroElectroMechanical Systems (BioMEMS) Resource Center at the Mass General. He is also the Director of the Biomedical Engineering Research and Education Program for physicians at Mass General.
He is a member of many national and international professional committees and serves on the editorial board of many scientific journals including Cryobiology, Cryo-Letters, Cell Preservation Technology, Annual Reviews in Biomedical Engineering, and Nanomedicine.
He has served on many national and international panels and review boards, including National Institutes of Health (NIH) Study Sections, National Science Foundation (NSF) CAREER Award panels, NSF Nanoscience panel, NIH Nanotechnology, and Tissue Engineering panel, and several DARPA strategic planning panels.
In 1994, he was recognized by the YC Fung Faculty Award in Bioengineering from the American Society of Mechanical Engineers (ASME). In 1995, he received the Whitaker Foundation Special Opportunity Award. In 1997, he won the John F and Virginia B Taplin Faculty Fellow Award given by Harvard and MIT.
In 1998, Dr. Toner was selected to become a Fellow of the American Institute of Medical and Biological Engineering. He serves on the scientific advisory boards of multiple biotechnology and medical device companies and has been involved as a scientific founder of multiple startup companies.
Sources: Vehbi Koc Odulleri; MGH