Invited Speakers of TASSA 2018 Conference, Umay Saplakoglu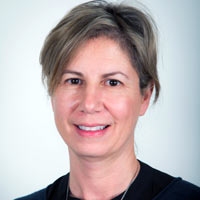 Umay Saplakoglu, born in Ankara, Turkey, graduated from Middle East Technical University in 1989 with a B.S. degree in biology. That followed Master of Science degree in 1991 on "Isolation and characterization of two forms of soluble NADH cytochrome b5 reductase from human erythrocytes." under the supervision of Prof.Dr Emel Arinc and, PhD degree on "Genotoxicity in human lymphocytes and rat tissues exposed to cadmium and nickel " in 1996 under the supervision of Prof. Dr. Mesude Iscan, from the same university. Upon moving to the United States with her family, she pursued postdoctoral studies at the Center of Advanced Biology and Medicine, UMDNJ. There, she worked as a research assistant for two years, studying expression (mammalian, microbial, insect) and purification of two developmentally important proteins.
Umay joined GE Healthcare in 2002 as a scientific support specialist, supporting chromatography resins and downstream processing. After five years of working with the scientific support team, she moved to the Fast Trak team as a senior scientist, mainly responsible for the US Fast Trak training program. Soon after, Umay took over the role of US Fast Trak Leader and in 2013 became the Global Fast Trak Leader, leading international / multi-site organizational development initiatives with complex scientific products, services, and technologies throughout North America, Europe, the Near East and Far East. In 2017 Umay's role is expanded to be the General Manager for Fast Trak and with that she oversees process development, training and phase I and II clinical manufacturing offerings that span across the globe.