TASSA Marches for Science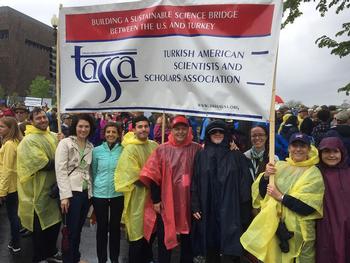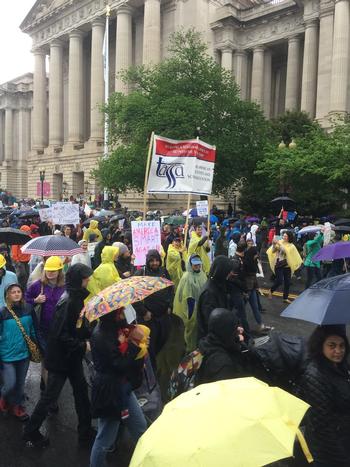 TASSA President Prof. Haluk Unal and other representatives joined the March for Science rally in Washington DC, on April 22, 2017.
TASSA representatives joined the March to celebrate the many contributions Turkish Science Diaspora has made to the advancement of knowledge in the United States and also to show solidarity with all scientists and scholars in the United States who are against the deep cuts in sciences, humanities, and art in Federal budget.
The first Earth Day was established as a result of the warnings scientists had been making for years about our environment. And on April 22nd, which also marked the first anniversary of the Paris Climate Agreement, Earth Day Network recognized the concerns and the work of dedicated scientists by co-organizing the March for Science Rally and Teach-Ins on the National Mall in Washington, D.C.
"This year's theme for Earth Day worldwide is climate and environmental science literacy, which is why the rally and teach-ins on the National Mall are particularly meaningful," said Kathleen Rogers, president of Earth Day Network. "It is fitting that once again this year, Earth Day serves as a vehicle for mobilizing concerned citizens – not only on April 22nd, but throughout the year."