TASSA Publishes 2016 Activity Report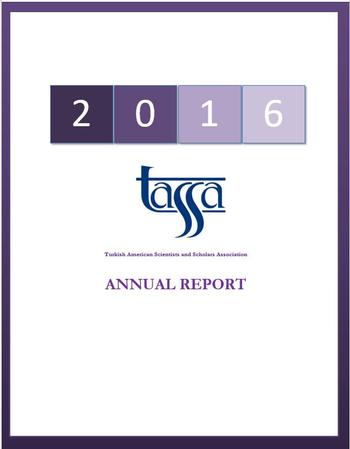 TASSA has completed a busy and a successful year in connecting the scientific communities in the US and Turkey.
The highlight of the year was TASSA 2016 Conference held at the University of Chicago. The Co-Chairs Ercan Alp from Argonne National Lab and Burhaneddin Sandıkçı from University of Chicago delivered a memorable conference on April 2-3, 2016 to the 467 Turkish-American scientists and scholars who attended the sessions and many hundreds more that joined online through the live web broadcast.
The conference participants were ecstatic to listen to the 2015 Nobel Laureate Aziz Sancar. The second keynote speaker Kenan Şahin delivered a remarkable lecture on democracy and innovation. Many other speakers shared their research. Nine young scholar awards were given, a poster session was organized, and a job market gave Turkish universities and research organizations an opportunity to recruit Turkish students. Overall, the Chicago TASSA conference made every member of the Turkish Science Diaspora very proud.
We were also busy in 2016 revising our bylaws, holding elections four new board directors, and substantially reorganizing the executive committee. We continued to communicate with our contact base through The Bridge, the TASSA newsletter. The readership of The Bridge, the number of visitors to our website and social media sites continue to increase. We have also made significant gains in both individual and institutional membership. We sincerely thank all those who support TASSA in many ways.
I wish everyone many successes in their fields.
Best Regards,
Haluk Ünal,
Professor of Finance, UMD
TASSA President and Chairman of the Board