TASSA Participates the ATAA Leadership Conference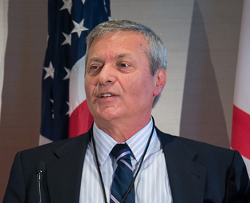 TASSA President Prof. Haluk Unal spoke at the 36th Annual Turkish American National Leadership Conference held by ATAA in Washington DcCon February 25-27, 2016.
Prof Unal delivered a presentation that describes the accomplishments of the Turkish Science Diaspora in 2015. He also talked about the TASSA activities and gave information on the upcoming TASSA conference in Chicago on April 2-3, 2016.
Prof Unal's presentation can be found here,