Dr. Ivet Bahar elected to the American National Academy of Sciences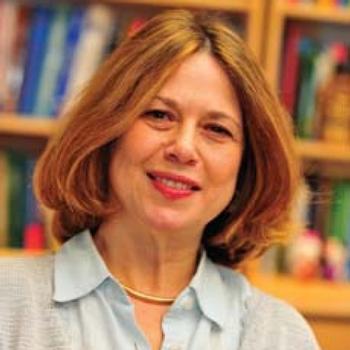 American National Academy of Sciences, one of the most distinguished scientific institutions in the world, a Turkish woman scientist was selected as a 'member'.
Prof. Ivet Bahar, who learned that she was elected to the academy, of which 190 were Nobel laureates and a total of 2,900 members, was chosen last Monday said "This election actually means that the research I've conducted so far has been accepted by a respected scientific institution. For sure, this is a very proud thing".
After her 15-year career at Bogazici University, she went to the USA in 2001 and still manages a team of 120 people in the Department of "Computer Assisted System Biology" at Pittsburgh University School of Medicine. Dr. Bahar is also the president of two different centers, which are working in the fields of biological sciences and drug designs with projects supported by the American National Institute of Health (NIH).
Professor Dr. Bahar also serves as Vice President of the Department of Pharmaceutical Design at the University of Pittsburg. In 2016, she was invited to the White House as a speaker by the US President Barack Obama. In her speech titled "Big Data in Multiscale Modeling and Biology", she explained how the simulations at the molecular and cellular level, which could not be done before with 'supercomputer' technology, can also be done faster and more accurately.
In her studies, Prof. Dr. Bahar opened up new horizons in molecular biology and demonstrated that proteins have the ability to use the dynamics to adapt to structural interactions and mutations. Bahar has provided new perspectives in the fight against neurodegenerative disease and drug addiction with her recent studies.
Since 2004, Prof Dr. Ivet Bahar has been working as the Founding President and Distinguished Professor in the Department of Computer and Systems Biology at the University of Pittsburgh Medical School. Professor of the European Molecular Biology Organization (EMBO), Academy of Sciences (BA) and European Research Council (ERC) Physical and Engineering Sciences review board. Dr. Bahar contributes to the advancement of science in computational biology with more than 250 articles and 20,000 citations.
The US National Academy of Sciences (NAS) is considered the most outstanding science academy in the world. The academy was established on March 3, 1863 by the US parliament with the commitment of informing the US president on science and technology. Professor Dr. Aziz Sancar, Turkish scientist, who received the Nobel Prize in 2005, was also elected as a member. In 2014, MIT Economics Professor Daron Acemoglu was elected to the NAS membership. NAS also selects a group of non-US scientists from different countries as foreign members. Geophysical Engineer Prof. Dr. Prof. Celal Sengor and Anthropologist Prof. Dr. Mustafa Ozdogan are the scientists chosen among Turkish scientists. NAS has 2,400 original members, 190 of which are Nobel Prize winners, and 500 foreign members.
Dr. Ivet Bahar is a Distinguished Professor, the John K. Vries Chair, and the Founding Chair in the Department of Computational & Systems Biology at the University of Pittsburgh's School of Medicine. Dr. Bahar holds several other affiliations, including Director/Principal Investigator of two NIH-funded Centers, NIGMS Biomedical Technology and Research Center on Multiscale Modeling of Biological Systems (MMBioS) and NIDA Center for Computational Drug Abuse Center (CDAR). She is an Associate Director at the University of Pittsburgh Drug Discovery Institute; the Founder and Executive Committee Member of Carnegie Mellon University/Pitt PhD Program in Computational Biology, and co-founder of the Computational Biomedicine and Biotechnology (CoBB) Masters degree granting program.
Dr. Bahar received her BS and MS degrees in Chemical Engineering from Bogazici University in Istanbul, Turkey, in 1980 and 1983, respectively, and obtained a PhD in Physical Chemistry in 1986 from Istanbul Technical University. During the summers of 1987-1988, she did post-doctoral research at the Institute for Polymer Science, University of Akron.
Dr. Bahar is an elected member of the European Molecular Biology Organization (EMBO), a Scientific Review Board member at the European Research Council (ERC), a chartered study section member at NIH, and serves in the Editorial Board of several scientific journals, including Structure, Scientific Reports, Protein Science and Proteins. She is currently serving as an Elected Member of the Awards Committee of the Biophysical Society. Dr. Bahar is a member of the Protein Society, the American Association for the Advancement of Science, and the American Chemical Society, and a Senior Member of the International Society for Computational Biology. She has been an invited speaker at many international and national meetings, including Centre Européen de Calcul Atomique et Moléculaire (CECAM), Intelligent Systems for Molecular Biology (ISMB) meetings, and several Gordon Research Conferences (GRC). She served as the chair for a 2014 GRC, an Organizing Committee Member for a Biophysical Society Thematic Meeting of 2014 and for the ECCB (European Conference on Computational Biology) in 2018.
Sources: Haber Global, University of Pittsburgh