National Academy of Medicine Elected 100 New Members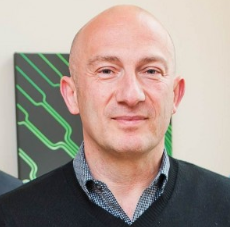 The National Academy of Medicine (NAM) announced the election of 90 regular members and 10 international members during its annual meeting on October 21, 2019. Election to the Academy is considered one of the highest honors in the fields of health and medicine and recognizes individuals who have demonstrated outstanding professional achievement and commitment to service.
New members are elected by current members through a process that recognizes individuals who have made major contributions to the advancement of the medical sciences, health care, and public health. A diversity of talent among NAM's membership is assured by its Articles of Organization, which stipulate that at least one-quarter of the membership is selected from fields outside the health professions — for example, from such fields as law, engineering, social sciences, and the humanities. The newly elected members bring NAM's total membership to more than 2,200 and the number of international members to approximately 180.
Our board member, Mehmet Toner, Ph.D., Helen Andrus Benedict Professor, Massachusetts General Hospital and Harvard Medical School, Charlestown is elected for creating microfluidic devices with "real life" clinical applications in cancer diagnosis, prenatal diagnosis, regenerative medicine, and tissue engineering.
Mehmet Toner, PhD, was born in Istanbul, Turkey in July 1958. He received a Bachelor of Science degree from Istanbul Technical University in 1983 and a Master of Science degree from the Massachusetts Institute of Technology (MIT) in 1985, both in Mechanical Engineering. He subsequently completed his PhD in Medical Engineering at the Harvard-MIT Division of Health Sciences and Technology (HST) in 1989.
Dr. Toner joined the faculty at the Massachusetts General Hospital and Harvard Medical School as an Assistant Professor of Biomedical Engineering in 1989, and was promoted to Associate Professor in 1996, and to Professor in 2002. Dr. Toner has a joint appointment as a Professor of Health Sciences and Technology at the Harvard-MIT Division of HST.
Dr. Toner serves as a member of the Senior Scientific Staff at the Shriners Hospital for Children. He is a co-founder of the Center for Engineering in Medicine, and founder of the NIH BioMicroElectroMechanical Systems (BioMEMS) Resource Center at the Mass General. He is also the Director of the Biomedical Engineering Research and Education Program for physicians at Mass General.
He is a member of many national and international professional committees, and serves on the editorial board of many scientific journals including Cryobiology, Cryo-Letters, Cell Preservation Technology, Annual Reviews in Biomedical Engineering, and Nanomedicine.
He has served on many national and international panels and review boards, including National Institutes of Health (NIH) Study Sections, National Science Foundation (NSF) CAREER Award panels, NSF Nanoscience panel, NIH Nanotechnology and Tissue Engineering panel, and several DARPA strategic planning panels.
In 1994, he was recognized by the YC Fung Faculty Award in Bioengineering from the American Society of Mechanical Engineers (ASME). In 1995, he received the Whitaker Foundation Special Opportunity Award. In 1997, he won the John F and Virginia B Taplin Faculty Fellow Award given by Harvard and MIT.
In 1998, Dr. Toner was selected to become a Fellow of the American Institute of Medical and Biological Engineering. He serves on the scientific advisory boards of multiple biotechnology and medical device companies, and has been involved as a scientific founder of multiple startup companies.
Resources: National Academy of Medicine, MGH