Turkish Students Received 3 Gold and 2 Silver Medals in the European Physics Olympiad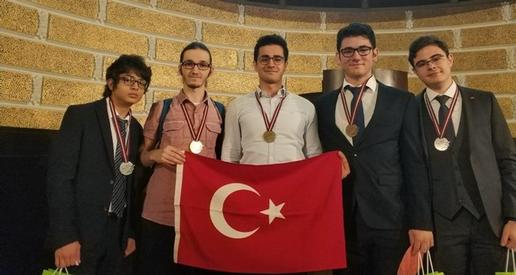 European Physics Olympiad is an annual contest for high school students from across Europe as well as other countries.
The competition held in the Latvian capital of Riga from May 31 to June 4, 2019 and Turkish students ranked first among 35 countries.
Yunus Emre Parmaksız, Alkın Kaz and Abdurrahman Hadi Ertürk received a gold medal while Kutay Akın and Bayram Alp Şahin won silver, together scoring 136.5 points to win the contest.
Estonia followed Turkey with 117.8 points while Slovenia got 112.3 points, Bulgaria 107.4 and Singapore 106.6.
Successful students attended the International Physics Olympiad which be held in Israel from July 7-15.
Source: Daily Sabah