Octocopter Named Drone is Designed by Bursa Technical University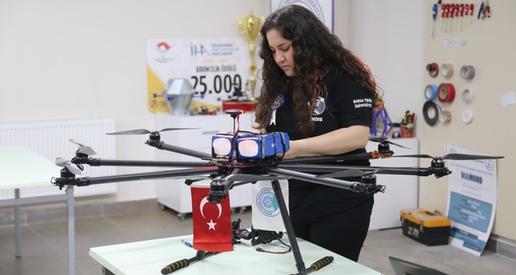 Designed by Bursa Technical University (BTU) students, an eight-engine, propeller-driven drone called an "octocopter", capable of carrying up to 15 kilograms of cargo, with a half-hour flight time and a 10-kilometer range is set to represent Turkey at the Association for Unmanned Vehicle Systems International Student Unmanned Aerial Systems Competition (AUVSİ SUAS Competition) in Maryland, U.S.
Established three years ago under the BTU Space, Aviation and Defense Industry Society, the BENDİS team has designed a new drone and applied to the competitions abroad this year. The team came in first in the "Rotary Wing Unmanned Aerial Vehicles [UAV]" category at the Scientific and Technological Research Council of Turkey (TUBITAK) International UAV Competition held under the scope of Turkey's first aerospace and technology festival, Teknofest, last year.
Please see the interview with BTU's rector Professor Arif Karademir on Daily Sabah.