Alper Bozkurt Named to Popular Science's 'Brilliant 10'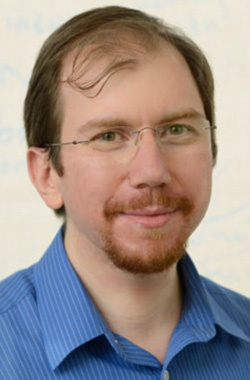 Alper Bozkurt, from North Carolina State University has been named as one of "Brilliant 10" by the  Popular Science Magazine.  Currently working as an Assistant Professor of Electrical and Computer Engineering at North Carolina State University, Dr. Bozkurt's research focuses on the Internet of Bionic Things, in areas ranging from human-animal communication to insect biobots to human health monitoring devices.
Popular Science advocates that world's problems can be overcome through science, which is exactly what Dr. Bozkurt has demonstrated through his work.
Dr. Bozkurt has invented a way to hack an insect's brain, consequently allowing for the building of "remotely controlled biobotic organisms." His invention can be applied for numerous settings, including but not limited to finding earthquake victims.  Popular Science acknowledged Dr. Bozkurt for his innovative and cost-fee life saving solution which uses cockroaches for search-and-rescue missions.
Dr. Bozkurt has been awarded numerous awards previously as well, including the "IBM Faculty Award," and the Best Paper Award at the "IEEE Body Sensor Networks Conference." Dr. Bozkurt received his BS in Electrical and Electronics Engineering from Boğaziçi University, Istanbul. After completing his Master's in Biomedical Engineering in Drexel University, and his Ph.D. form Cornell University.  He has been with North Carolina State University since 2010.