Vamık Volkan is awarded the Mary Sigourney Psychoanalysis Award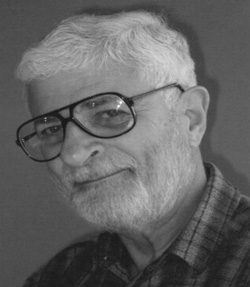 Vamık Volkan won the 2015 Sigourney Awards – North American Region. Being born into the conflict in Cyprus, Vamık Volkan's work focused on applying a psychoanalytic approach to conflicts. The way Vamık Volkan applied object relations theory to mental states has enhanced the understanding of personality disorders.
He received medical education at the University of Ankara, School of Medicine. He compleleted his psychiaitric residency at North Carolina Memorial Hospital, University of North Carolina. Before joining the University of Virginia, he was a staff member at the Cherry Hospital, North Carolina and Dorothea Dix Hospital. He became a Professor of Psychiatry at the University of Virginia, and after his retirement he became the Senior Erik Erikson Scholar at the Erikson Institute of the Austen Riggs Center, Stockbridge, Massachusetts.
He founded and directed the Center for the Study of Mind and Human Interaction at the University of Virginia School of Medicine.  He was also the American Psychiatric Association's Committee on International Affairs. Previously, he had been awarded the Sigmund Freud Award given by the city of Vienna, Austria and the World Council of Psychotherapy.