Prof. Kelestemur is appointed as the first director of the newly established Turkish Health Institutions (TUSEB)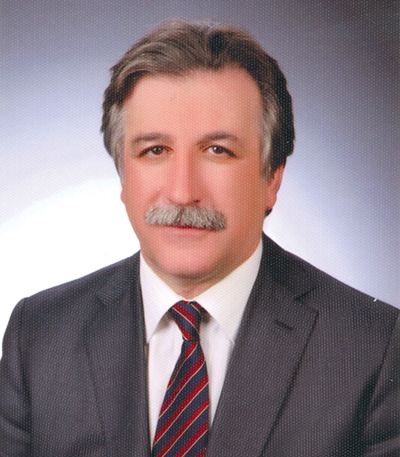 Former president of Erciyes University, Kayseri, and the TUBA council member Prof. Fahrettin Kelestimur was appointed as the first director of the Turkish Health Institutions (TUSEB) in June. As The Bridge editorial team, we reached out to Prof. Kelestimur to ask about TUSEB and his initial plans for TUSEB. We are publishing his response in its entirety below.
The Turkish Institutes of Health Sciences (TUSEB) was established in 2015 with the purpose of enhancing knowledge in the area of health sciences and technology for serving humanity and our country. TUSEB is located in Istanbul. Based on the principles of equality, transparency and freedom of competition, research in the areas of health sciences will be supported to strengthen sustainable scientific and technological development. The collaboration with universities and the industrial sector will allow for technology transfer that will be beneficial in realizing product planning and development.
By forming partnerships with public and private institutions, a scientific environment will be provided for researchers where they can perform their studies. Research coordination and the innovation of scientific research is strongly encouraged for all research that is conducted at TUSEB. By supporting R&D, health science and technology ecosystems will be developed, which in turn will contribute to the development of new health technologies as well as improving the current health products and technologies. TUSEB will be starting the accreditation process for all branches in the health service areas.
The advances in health sciences and technology will be monitored in our country through scientific activities such as courses, seminars, conferences just to name a few. In house and other site education, training programs and certificate programs will be implemented. Advice or consultancy in the area of health science research/technology will be offered to those that need or request assistance.
Scientists will be supported in order to follow their intellectual property rights, patent applications and obtaining relevant licenses as well as all initiatives will be made to ensure that all attempts are made to in regards to information transfer. The human resources will be designed with aspiration in order to give the young researchers an opportunity to develop their abilities besides having the opportunity to receive awards for their achievements.
For the development of health science and technology in our country, infrastructures such as techno parks and incubation centers serving as project development and/or technology transfer offices will be set up as science parks. Universities with this notion shall be supported as established collaborative networks and branch clusters where science fairs and competitions will be held.
TUSEB may use domestic and international health institutions, research centers, institute infrastructure, human resources and financing opportunities when entering into collaborations. The institute, may also work on research solicited by the Turkish Ministry of Health.
The activities of the National Scientific Board as well as the International Scientific Advisory Board are executed by TUSEB. At meetings or assemblies, TUSEB will represent our country with International Health Sciences and Technology Institutes.
TUSEB will establish its organization in the area of health sciences and technology research in respect with the needs of the country by consistently adding new research institutions and incorporating the excellence of cooperation network. With this purpose in mind, the first established institutions are as follows:
1- Turkish Cancer Institute
2- Turkish Biotechnology Institute
3- Turkish Mother, Child and Adolescent Health Institute
4- Turkish Public Health and Chronic Diseases Institute
5- Turkish Traditional and Complementary Medicine Institute
6- Turkish Health Care Quality and Accreditation Institute
Holding this purpose and principles, TUSEB, declares to be a center of scientists who want to conduct research and participate in the field of health sciences including contributing to scientific development.
Who is Prof. Kelestemur?

Fahrettin Kelestemur graduated from the School of Medicine, Hacettepe University, Ankara/Turkey in 1979. After completing his residency in 1984 at the Department of Internal Medicine, School of Medicine, Erciyes University, Kayseri/Turkey, he became an assistant professor in 1988, and he continued his training in endocrinology at the Department of Endocrinology, Medical School (Cerrahpaşa), Istanbul University/Istanbul, and he worked at the Department of Endocrinology at St Bartholomew's Hospital, London/UK. In 1990, he became an associate professor, and he became a professor in 1995. Prof. Kelestemur, whose main fields of interests are neuroendocrinology, reproductive endocrinology and pituitary, has focused especially on stress-related disorders and traumatic brain injury-induced neuroendocrine changes in recent years.
He is the editorial board member of the following scientific journals: Growth Hormone and IGF Research, Experimental and Clinical Endocrinology and Diabetes, Expert Review of Endocrinology and Metabolism, World Journal of Diabetes, Hormones Journal, Endocrine, Clinical Endocrinology, Frontiers in Pituitary Endocrinology, British Journal of Medicine and Medical Research, BMC Endocrine Disorders. He was invited as a visiting professor to Trier University (Germany), Radcliffe Infirmary (Oxford/UK), and to the Department of Endocrinology, Cleveland Clinic (USA).
He was an Executive Committee member of the European Neuroendocrine Association (ENEA) in 2004-2006 and of the European Society of Endocrinology (ESE) in 2005-2009. He was a Teaching Committee Member of ESE (2008-2012) and is currently an Advisory Board Member of European Neuroendocrine Tumor Society (2006-continuing). In addition, he has been a member of the PCOS Special Interest Group since 2013. He has been a Board Member of Pituitary Society in 2015.
He was the President of Erciyes University between 2008 and 2015. He has been appointed as the President of the Health Institute of Turkey (HIT) in 2015. He is the past President of the Society of Endocrinology and Metabolism of Turkey (SEMT/2006-2008). He has been a member of the Turkish Academy of Sciences since June 9, 2012.
His main scientific awards are as follows: British Society for Neuroendocrinology/ BSN 2011 Award, Bayındır Health Group 2013 Scientific Award, TUBITAK (The Scientific and Technological Research Council of Turkey) 2014 Scientific Award. He has given nearly 60 lectures as an invited speaker in various international conferences up to now. He is the author of 211 articles published in various international journals.