Introduction of the Board Members: Mehmet Toner
On behalf of the editorial team of TASSA we are pleased to introduce the members of our Board of Directors, who have agreed to graciously share their thoughts on TASSA and its activities, as well as information about themselves with our readership. In this issue we feature Mehmet Toner, Helen Andrus Benedict Professor of Surgery and Biomedical Engineering at the Harvard Medical School and Harvard-MIT Division of Health Sciences and Technology.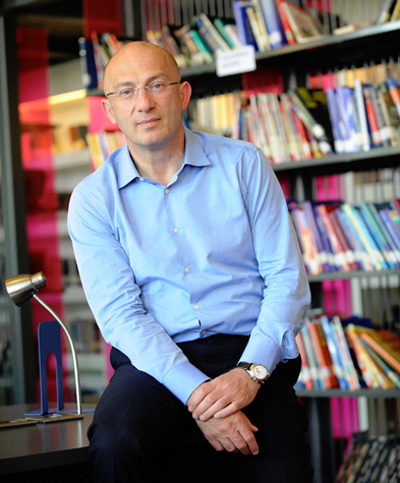 The Bridge: Could you please give us a brief summary of your background?
Mehmet Toner: My academic career started in Istanbul, where I studied Mechanical Engineering in Istanbul Technical University (BS). Subsequently, I received my MS degree from Massachusetts Institute of Technology in Mechanical Engineering. After completing my Ph.D. on Medical Engineering from the Harvard-MIT Division of Health Sciences and Technology, I became a faculty member at Harvard Medical School, in the Department of Surgery at MGH. I have been also a faculty member of the Harvard-MIT Division of Health Sciences and Technology (HST) as a Professor of Health Sciences and Technology. Along with my research, I also founded educational programs such as the Biomedical Engineering Research and Education Program, and I am also serving on the scientific advisory boards of multiple organizations both in Turkey and the U.S.

T.B. : Could you also summarize your research dev program/area of study?
M.T. : With an interdisciplinary approach, we explore biomedical problems especially in the areas of low-temperature biology and biostabilization, tissue engineering and artificial organs, and microsystems bioengineering. Our research team focuses on both fundamental and applied dimensions of cryopreservation of cells, gametes, tissue constructs, and engineered tissues. We developed a unique bioartificial liver system, and we were the first to explore the use of microfluids in chemotaxis or cell motility. We are also conducting research on microchip methods and their effectiveness in isolating cells from blood for diagnostic purposes.
T.B. : Would you please tell us about your involvement with TASSA, its importance to you, and your vision for the future of TASSA.
M.T. : My first involvement with TASSA goers back to the annual meeting at Yale University. I was very impressed with the energy, dynamism, and vision of TASSA. Given the ever growing number of successful Turkish scientists and businessman in the US, it is critical to create organic and sustainable relationship with Turkey. The economic future of Turkey relies heavily on successful transition to knowledge economy with significant role to be played by Turkish scientists both in the US and Turkey. TASSA is well poised to catalyze key and long lasting relationship between the two countries.
T.B. : What, in your opinion, can be done to increase the collaboration and strengthen the bridge between scientists and scholars in Turkey and the Turkish-American scientists and scholar in the US? And how can TASSA, in your opinion, contribute to it?
M.T. : The annual meeting in my view is the most important element of building strong ties between scientists and scholars in Turkey and the Turkish-American scientists. This flagship meeting in the US can be further strengthened by additional meetings in target areas and topics in Turkey. The US is a world leader and a master of translating new discoveries and ideas from academia to industry. This innovation machinery works very well within the ecosystem in the US. These learnings from US need to be properly adopted into the culture and ecosystem in Turkey and when needed also we need to revise some of our ways of doing business in Turkey in order not to stifle innovation. TASSA can be instrumental in bridging the know-how in the US to Turkey through catalyzing meaningful relationships between Turkish scientists, scholars and entrepreneurs on both sides.
T.B. : Are there any project that TASSA is undertaking that you are excited about and why?
M.T. : I think I touched upon this above as TASSA is trying to enable its vision by catalyzing these sorts of relationships...
T.B. : Could you please tell us about your life outside of your work? Do you have hobbies? What are your favorite activities? If you recommend a book, what would that be and why?
M.T. : My life outside of work is focused on my family, sports, and cooking. I love spending a lot of time with my kids. Not sure if they like it as much as I do but I enjoy every moment of it while they are still transitioning from home to the outside world and independence. I play tennis and ski in every occasion I can get; not only the sports aspect but I truly enjoy my friends and relationships during this protected time. I find peace and relaxation in cooking. I think cooking is an extremely creative process, you get immediate satisfaction (not always!), and not to mention it is healthy to eat good food. I believe everyone must have "three lives", that is, the professional work life, the family life, and the personal life (hobbies). Everyone should try very hard to balance these three different lives. It is not easy, I know I am a failure in this regard and I do not do it properly but at the least I know I need to do it and I try....