Young Scholar Profile: Neyran Turan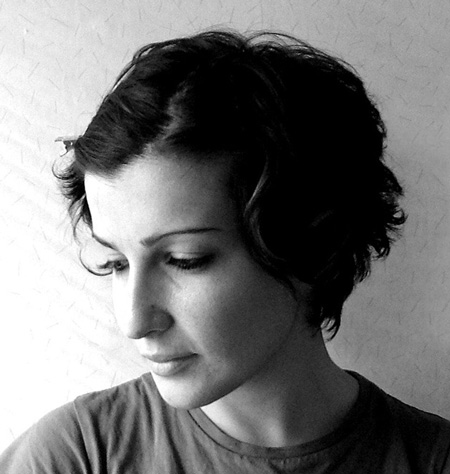 In every issue of The Bridge, we highlight a young scholar profile from our diaspora. These accomplished and early career individuals demonstrate the potential of next generation Turkish-American scientists and scholars. The young scholar in this issue is Neyran Turan, Assistant Professor of Architecture at Rice University, School of Architecture. She is also the principal of Nemestudio, an architectural office that produces work ranging from installations, to buildings, and landscapes.
The Bridge : Would you please tell us about yourself and your journey that led you to become a scientist.
Neyran Turan:  I am an architect by training and always wanted to explore its limits as a discipline. My interest in architecture goes back to my high-school years, during which time I was amazed by architecture's power to connect art with science and engineering. I loved math and chemistry in high-school but I was equally interested in the arts. I had to be in math and science track in high-school in order to get into an architecture school in Turkey and since the track decision was made when I was 15 years old, my adventure towards architecture started when I was that young! When I first saw the architecture school of Istanbul Technical University (ITU) for the first time, which is a 19th century barrack building in the middle of the city with a beautiful courtyard, I knew I wanted to be there! Architecture is a discipline that organizes the way people experience and relate their environments and that quality in itself can have very powerful effects on people's lives. Being intrigued by that capacity throughout, I received my Bachelor of Architecture degree from ITU. After graduation, I wanted to come to the USA with a desire to be exposed to new and different challenges that my architectural education can provide me. Consequently, I received my master's degree from Yale University's School of Architecture and my doctoral degree from Harvard University's Graduate School of Design.
T. B. :  Tell us about your research and how it is related to everyday life or other fields.
N.T. :  The more I studied architecture, I became interested in architecture's wider impacts both in terms of the way it relates to other fields as well as to larger scales, either by way of very large buildings or via the design of entire cities, landscapes and regions. This curiosity acted as a connective tissue for my evolving work as an architectural academic and designer. We, architects, are trained to design buildings, but as part of that very training we also do have the capacity to understand the world almost through a mobile zooming apparatus. Namely, at one moment we can design the physical structures, details and material conditions in a building, and at another, we can be intrigued by how a building meets the ground of the city and can examine entire cities, landscapes or regions.  My work focuses on very large project sites and building forms in the city. I am interested in how the buildings, infrastructures and ecologies that make up our environment can be conceptualized and designed in relation to one another and with more care.
The relationship between geography and design informed much of my research for the last couple of years. First, it shaped the premise of my doctoral work at the Harvard Graduate School of Design, which scrutinized a specific relationship between the urbanism and geography of the twentieth-century Istanbul. Second, a further progression of this framework gave away to the founding of the New Geographies project, which is a journal publication that started at the Harvard GSD, of which I have been the founding editor-in-chief. Since its first volume, the journal gained an international repute, and has been awarded with major grants and continues to grow as a project.
On a related and very contemporary note, one of my latest projects is an exhibition, which just opened last month and is on view at SALT Beyoglu until August-2, 2015! The installation renders geographic scale as an experiential condition by manifesting the constrained and narrow Bosphorus Strait as a human-scaled passageway. Invading the entire entrance floor of the SALT gallery, it aims to open up a range of aesthetic and political concerns for architectural imagination and the broader public. I would recommend the readers in Istanbul to see it before it closes! I see this exhibition as an alternative form of architectural representation and I aim to share my research with the public and relate to other fields. I am very excited to pursue similar projects in the near future.
T. B. :  What do you consider important to your success ?   Tell us about any skills or habits that you think helped you to become a successful scientist at such a young age.
N.T. :  First important point would be a constant urge for exploiting your own potentials and for a discovery towards beyond yourself and your limitations. Second point is the need for relentless perseverance despite various predicaments you will encounter! Third is a belief in your power as a thinking and feeling human being and your ability to connect to others. Fourth, being critical towards your work without forgetting to be positive and visionary in order to imagine alternative futures for the world.
T. B. :  What are your immediate and long-term goals for the future?
N.T. :  My goal is to continue my research line in relation to looking into alternative relationships between geography and design, and expand its outcomes into various formats, i.e. books, exhibitions and buildings. Currently, I am interested in the ways in which climate change discussions relate to architecture, for instance, not just through building envelope design but more in relation to larger scales while triggering various conceptions of ecology and environment through topics such as resource extraction and conservation. I would like to purse these interests in the following years.
T. B. :  What do you recommend to aspiring scientists , or to young Turkish scientists who are at the beginning of their careers?
N.T. :  For me, the keyword would be awareness in three aspects. First, a full awareness and knowledge within the discipline you are working in to be able to go push its limits and go beyond it. Second is self-awareness in terms of your real interests so that you can develop a focus area within your discipline. As human beings, we are at our best when things we work on are our real interests and are aligned with our actual desires and strengths. I would recommend not forgetting to have an inner focus towards oneself when trying to figure out your our own discipline! And finally, an awareness for the entirety of the earth, towards its various cultures, politics and specificities is paramount.
T. B. :  Could you please tell us about your life outside of your work? Do you have hobbies? What are your favorite activities? If you recommend a book, what would that be and why?
N.T. :  Currently my hobby is my 2-years old son! My favorite activity is to be able to spend time with him despite busy and hectic schedules! My favorite books are Edwin A. Abbot's Flatland and Orhan Pamuk's My Name is Red.