Young Scholar Profile: Burhaneddin Sandıkçı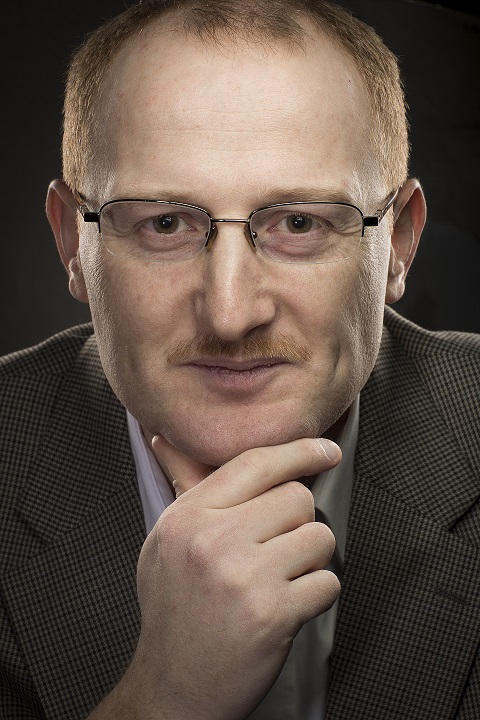 In every issue of The Bridge, we highlight a young scholar profile from our diaspora. These accomplished and early career individuals demonstrate the potential of next generation Turkish-American scientists and scholars.
The young scholar in this issue is Burhaneddin Sandıkçı, PhD., Associate Professor of Operations Management The University of Chicago Booth School of Business
The Bridge : Would you please tell us about yourself and your journey that led you to become a scientist.
Burhaneddin Sandıkçı : I have studied industrial engineering (IE) at Marmara University, which was then a fairly young program with the first graduating class leaving the Faculty of Engineering as I was entering. Like many others of my age that were required to list intended departments to study before the university entrance exam (OYS), my choice of industrial engineering was not a deliberate one, but it was rather circumstantial. I think it would be fair to say that I was an above-average student throughout my education, but I did not have much clue about what to study in college. I enjoyed reading a lot, but I did not see a career in social sciences. I was never deeply interested in physics or chemistry. The only thing I think I knew was the love of mathematics – I still do. And the most concrete advice we were given in high school was to "think about engineering if (and only if) you are good at math." As a result, I have listed the top three engineering disciplines  –industrial, electrical, and computer–  in my choice list for university entrance. I nailed an almost perfect score in the math section of the rightfully famous 1995 OYS  –I strongly encourage to skim through the "oys 1995" entry in eksisozluk at https://eksisozluk.com/oys-1995--651026 , which pretty accurately reflects how many have felt after the test–, but my less than perfect sheet in the science section placed me at Marmara IE. My heartbroken start at Marmara found its way over time into sincere appreciation and love for "the department" and the IE discipline and its subfield operations research (OR). The young engineering school at Marmara has brought together many brilliant faculty, most of which with PhDs from prestigious US schools, and offered a hard-to-match welcoming environment for its students. I have witnessed the devoted faculty members working extra hard to claim a spot amongst the more established engineering departments in the country. Their sincerity, sense of responsibility, and hard-work left an emotional touch in my career plans. I cannot go without mentioning two names, Professors Akif Eyler and Erkan Ture. They both had deep influences in my thinking, sense of the world, and teaching style, and I am and will be forever thankful for their support throughout.
Unlike my unsure choice in university placement, I had a very determined decision to pursue an academic career. Before the end of my sophomore year, my mind was set to continue to graduate school and then become an academic. I have never applied for any industry jobs in my life, not after college nor after graduate school. Several individuals and events certainly had influence in shaping this determined mindset. I already mentioned Erkan Hoca and Akif Hoca above. My father deserves special credit in this matter. Besides being a parent, he, himself being an academic, is my first and life-long teacher. He is now a retired professor of divinity after 35+ years of service including 18 years of deanship. I vividly remember going to my father's office as a primary school student on the no-school days, particularly in summer months, and observing him and his colleagues intensely reading, discussing, and at times arguing on religious, philosophical, and other topics. The seemingly endless library  –composed literally of thousands of books–  that my father owns has always been inspirational. I have flipped through the pages, partially or completely read many books from this invaluable resource.
Determined to pursue an academic career, and with the support and encouragements of Erkan Hoca and Akif Hoca, I moved to Bilkent to obtain an MS degree in IE. At Bilkent, I worked with another inspirational figure, Professor Ihsan Sabuncuoglu, who always made himself available including for meetings that lasted past 3am in this house. Having completed a strong training in OR at Bilkent, I moved to the University of North Carolina (UNC) at Chapel Hill. But I did not find what I was hoping for at UNC, so I obtained an MS in OR from UNC and moved to University of Pittsburgh to obtain a PhD in IE.
Upon completing my PhD, I have started University of Chicago Booth School of Business (formerly known as Chicago GSB) as Assistant Professor of Operations Management. I continue working at Chicago Booth as Associate Professor of Operations Management since 2013.
T. B. :  Tell us about your research and how it is related to everyday life or other fields. 
B. S. : Analytical, data-driven decision making in healthcare composes a significant portion of my research efforts. The immense pressures on the effective and efficient use of healthcare resources coupled with the increasingly available detailed data –clinical, operational, or otherwise– present an unprecedented opportunity for analytics to make a positive impact in the healthcare delivery system. My research focus in healthcare can be best categorized in two main streams: medical decision making (e.g., disease screening, selecting among treatment choices and timing) and operational decision making (e.g., bed capacity planning and management, surgical scheduling, staffing, appointment scheduling).
As an example of my work in this domain, consider the accept/reject decision problem faced by a liver transplant patient. Transplantation is the only hope for many patients with end-stage liver disease, such as cirrhosis and hepatitis. The demand for livers, however, far exceeds the supply. In the United States, about 16,000 patients are on the transplant waiting list (WL) on any given day, while only about 6,000 transplants are taking place annually. When a liver is harvested, the central manager of the transplant system prioritizes the patients on the WL according to a publicly known algorithm, and offers the liver to highest priority patient with the option to reject without penalty. Accepting an offer provides the benefit of transplanting that particular liver, but forgoes the possibility of a higher quality liver. Rejecting, on the other hand, allows for the possibility of obtaining a higher benefit through a better matching liver, but foregoes the benefit of transplanting the current liver, prolongs the waiting process, and exposes the patient to the risk of death and degraded quality of life while waiting for another offer. If the first patient rejects, the manager extends the offer to the next patient in the priority, and continues in this manner until some patient is found willing to accept the liver, or the harvested liver completes its useful life and is discarded. Despite the well-documented scarcity of donated livers, offers are frequently rejected:  independent research indicates that almost half of the liver offers are rejected by the first patient whom the offer is made; another analysis indicate that about 80% of all liver offers are rejected.
I propose stochastic dynamic programming models to help patients with this decision process with the objective of maximizing his/her life-expectancy. I study the problem and its impact on the overall performance of the transplantation system through analytical derivations and numerical simulations.
T. B. :  What do you consider important to your success ?   Tell us about any skills or habits that you think helped you to become a successful scientist at such a young age.
B. S. : A supportive family, patience, and persistent hard-work.
T. B. :  What are your immediate and long-term goals for the future?
B. S. :  Keep working on relevant and important problems in healthcare, and see some of the findings impacting the practice. Train next generation researchers interested in real problems and smart enough to offer implementable solutions.
T. B. :  What do you recommend to aspiring scientists , or to young Turkish scientists who are at the beginning of their careers?
B. S. :  Be patient and keep working hard. Great mentors and stimulating colleagues will help tremendously, so look out for them. Spend time knowing who is working on which topics, and do not hesitate to approach to learn from them. Spend serious time reading and deep thinking, but don't neglect to read on topics other than your direct research interests – for example, an operations researcher should be able to read on social topics as well; you never know when and where enlightenment will come from. Keep an open eye for interesting non-traditional problems. Be open to criticism, try to benefit from constructive critics but don't take everything to the heart. There is a popular saying at University of Chicago seminars: "have a thick skin"!
T. B. :  Could you please tell us about your life outside of your work? Do you have hobbies? What are your favorite activities? If you recommend a book, what would that be and why?
B. S. :  Family. I spend most of my time outside of work with my wife and three daughters. We enojy hiking in the woods and going long distance traveling. I personally like most types of sports, but nowadays my sports activities are limited to watching various competitions on TV. Being raised in Turkey, I love playing soccer, which I used to do regularly twice a week. I also used to be a devoted TaeKwonDo practitioner since 7th  grade until the end of my PhD. But since moving to Chicago and with the additions to the family, I cannot seem to find time for soccer or TaeKwonDo, or so I would like to think to excuse my aging body. I am nowadays interested in less physical activities like Arabic calligraphy.
I will recommend two, not one! Naked economics by Charles Wheelan and The myth of the rational markets by Justin Fox. They are both written for non-economists using a very illustrative and entertaining language. Wheelan discusses core economic concepts, while Fox provides a history of the modern capitalistic economy.