Turkey Sends More Students to the United States Than Any Other European Country
By Bahri Karaçay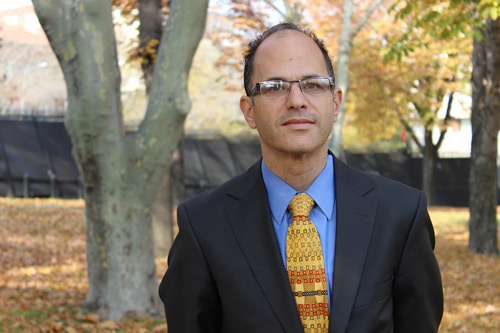 For several decades, U.S. universities have been the primary destination for Turkish Students. Although initially majority of the students were pursuing graduate degrees, there has been a remarkable increase in the number of Turkish Students studying at American Universities at undergraduate level. We reached Jonathan Henick,  Counselor for Public Affairs,  U.S. Embassy Ankara, Turkey, to obtain information about the recent trends and their programs geared towards Turkish Students who wants to pursue education in the U.S.

Bahri Karaçay:  Historically, the US Universities have been the primary destinations for Turkish students for acquiring college or advanced degrees for several decades.  Although initially most of the students have been seeking advanced degrees, such as masters or Ph.D., we observe a steady increase recently in the number of Turkish undergraduate students studying in American universities. Would you please give us a historic overview of the Turkish Students and their education in the United States including the current trends?

Jonathan Henick:  Turkish students have long viewed the United States as the premier destination for higher education.  In fact, a large number of faculty members at Turkish universities completed graduate degrees in the United States.  Currently, approximately half of the Turks studying in the United States are pursuing graduate degrees, but you are correct that we have seen a relative increase in the number of undergraduates as well.  While it is difficult to point to a single reason for this shift, it may have something to do with Turkey's remarkable economic growth which has led to a tripling of personal income levels over the last decade or so.  This increase in wealth has brought the cost of American universities within the reach of an increasing number of Turkish families.

B.K. :  US universities attract the best and the brightest students from all over the world. Where do Turkish Students stand in numbers compared with other countries whose students choose US for their education?  Would you also touch on the distribution of the subject areas that Turkish Students choose the study in?

J. H. :  Turkey has long been one of the top countries of origin for foreign students in the United States and continues to send more students than any other European country.  Worldwide, however, Turkey trails other countries like China and India which send large numbers of students to the United States as well.  Turkey currently ranks 11th worldwide as an origin country with over 10,000 students currently in the United States.  Unfortunately, I don't have any solid information on the distribution of subject areas that Turkish students pursue in the United States.

B.K. :  You have recently opened a "EducationUSA Education and Advising Center" in Izmir.  Could you give us some information about this and other similar centers in Turkey in terms of their goals and functions?

J. H. :  As you know, the U.S. higher education system is enormously complex and difficult to navigate, even for American students!  As a result, we are doing what we can to provide information and educational advising to Turkish students to help them navigate that process.  EducationUSA is a worldwide effort sponsored by the U.S. Department of State to provide such resources and advising in many countries around the world.  The Fulbright Commission currently serves as the primary EducationUSA provider of such services in Turkey with offices in Istanbul and Ankara.  Given that Izmir is a major metropolitan area with a heavy concentration of students, we decided last year to invest in an additional EducationUSA center there to supplement our ongoing efforts around the country.  In a nutshell, EducationUSA offers a wealth of information and resources on all aspects of the application process to prospective students, in addition to one-on-one advising services upon request.

B.K. :  Would you please give us information about one of your recent initiatives called "International Education Week"? What is the goal of this program and how is it executed or applied? What are the expectations from such programs?

J. H. :  International Education Week is a joint initiative sponsored by the U.S. Departments of State and Education in over 100 countries designed to highlight the value of international education exchanges and to encourage students to consider studying abroad.  We celebrated the 15th anniversary of the initiative last month in Turkey with a range of activities including a musical performance by an American Fulbright Scholar at the residence of the U.S. Ambassador and my visit to several schools and universities in Izmir.  Our goal is merely to highlight the value of international education exchange and to raise awareness of study abroad opportunities in the United States.

B.K. :  Prestigious Fulbright scholarship is a well-known program that provide support by the United States for Turkish students and scholars to obtain or further their education in the States. However, you have other programs that are not so known as the Fulbright program, which also facilitate educational, scholarly and other activities of Turkish students or scholars in the States. Would you please give us information about those programs as well? (Programs such as Legislative fellow program, International leadership programs, and International Visitor Leadership program.)

J. H. :  There are a range of programs that are available to Turkish students and scholars interested in studying or conducting research in the United States.  As you noted, these include the Fulbright program which offers scholarships not only to Turkish students and scholars, but also to mid-career professionals (the Humphrey program) and to teachers and many others.  In addition, Fulbright provides opportunities for American students and scholars to come to Turkey.  One of our most exciting programs, for example, is the English Teaching Assistant program offered to U.S. university graduates who are interested in working at a Turkish university for a year as an English Teaching Assistant.  We currently have over 70 ETAs at various Turkish universities and we hope to see that program grow even further in the coming years.  The U.S. Embassy has a number of other programs that we operate separately from Fulbright like the Teaching Excellence and Achievement program that enables Turkish English teachers to spend 6 weeks in the United States and the International Visitor Leadership Program which sends Turks from all sectors on professional exchanges to locations across the United States.  Whenever there are opportunities to apply to participate in such programs, we post that information on our Facebook and Twitter social media platforms.  Finally, the Turkish government offers its own scholarship programs to support Turkish students to study abroad, including in the United States.  Information on such programs can be obtained from the Turkish Higher Education Council and the Turkish Ministry of Education.

B.K. :  There has been also an increase in the numbers of the American students who are interested in doing their "study abroad" program in Turkey. Would you please tell us about these programs? How many students are taking part in these programs, and how do you see the trend? Would you also say couple of word about the impact of these programs at an individual level on the students, as well as on the relationship between Turkey and The United States.

J. H. :  We have been delighted to see an increase in the number of American students coming to Turkey.  The numbers participating in such programs is still fairly low, only a little more than 2,000 each year.  If I am not mistaken, most Americans come on summer or semester exchange programs.  Given Turkey's strategic location in this dynamic and exciting region, as well as its rich history and culture, beautiful destinations, and top-notch universities, I would expect those numbers to continue to grow in the coming years.  Those who do participate in these programs invariably leave Turkey with a deep admiration for the country and a strong desire to return.  When it comes to promoting mutual understanding and strong people-to-people relations between our countries, I can think of nothing that has a greater and more lasting impact than the experiences gained through such educational exchanges.

B.K. :  On behalf of TASSA, I thank you for your generosity with your time and valuable information you provided to us.