Murat Günel to lead the Neurosurgery Department at Yale University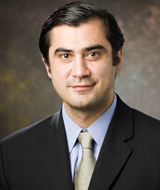 Murat Günel, MD, has been appointed as the chair of the Department of Neurosurgery at Yale University School of Medicine and chief of the Department of Neurosurgery at Yale-New Haven Hospital.
Günel is the Nixdorff-German Professor of Neurosurgery and professor of genetics and neurobiology. He is the director of the Yale Program in Brain Tumor Research, co-director of the Yale Program on Neurogenetics, and chief of the Section of Neurovascular Surgery. A graduate of Istanbul University, College of Medicine, Günel completed his internship and residency at Yale-New Haven Hospital.

Dr. Gunel's research is focused on identification of genetic mutations causing brain abnormalities. His landmark genomic research has revealed the genetic risks for brain aneurysms, mutational landscape of brain tumors, and a multitude of genes fundamental in cortical development. Dr. Günel led the largest international genome wide association studies of intracranial aneurysms, identifying several regions on the human genome associated with the disease. His lab, through these collaborations, identified several genes mutated in brain abnormalities including malformations of cerebral cortical development, a previously unknown neurodegenerative disorder, and meningiomas, the most common type of brain tumors.

Dr. Günel is a member of the American Association of Neurological Surgeons (AANS) and the Congress of Neurological Surgeons (CNS). He previously served as chair of the AANS/CNS Cerebrovascular Section in 2011, and has been elected to the Society of Neurological Surgeons and Academy of Neurological Surgeons.

Source: Yale University, New Haven, CT.