AAAS Science Diaspora Meeting Invitation in Boston
The Network of Diaspora in Engineering and Science (NODES) in partnership with Ireland's Presidency of the European Union cordially invites interested participants to the Science and Engineering Diaspora Engagement at teh AAAS 2013 Annual Meeting on February 14th, 2013 in Boston.
A major outcome of previous diaspora events was the official launch of the Networks of Diasporas of Engineering and Science (NODES), a partnership between American Association for the Advancement of Science (AAAS), the Department of State's Office of the Science and Technology Adviser (STAS), the National Academy of Sciences (NAS) and the National Academy of Engineering (NAE).
If you plan to attend the NODES event, please RSVP by sending an email to diaspora@aaas.org by January 29th, 2013. More information on the AAAS Annual Meeting can be found here.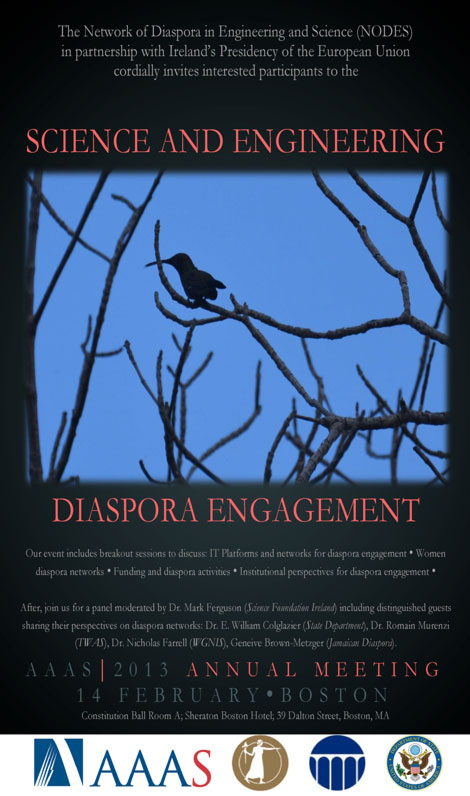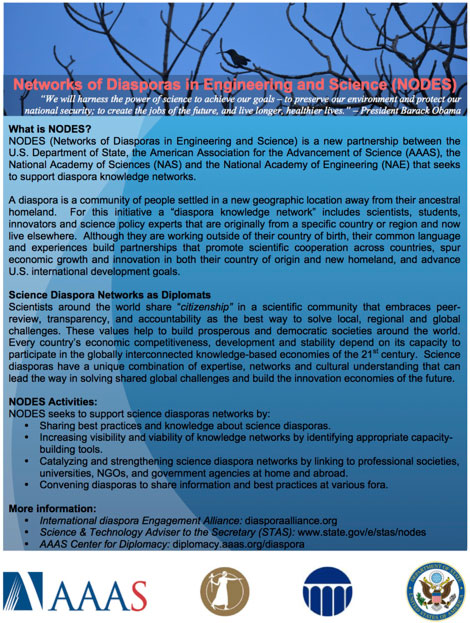 ---