DOE Award to Sabanci University Researcher Dr. Hikmet Budak
The US Departments of Agriculture and Energy (USDA and DOE) created a 6.3-million-dollar fund for 7 projects that aim to genomics research for biomass. Associate Professor Hikmet Budak of Sabanci University received an award of 1.3 million dollars for a project he will carry out in collaboration with other scientists from various universities and research institutions including, John Vogel of USDA-ARS Western Regional Research Center, Metin T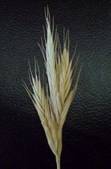 una of Namik Kemal University, and Drs. Michelle Watt and Robert Furbank of Commonwealth Scientific and Industrial Research Organization (CSIRO).
Dr. Hikmet Budak has been conducting research on "Brachypodium distachyon", a wheat-like plant that grows predominantly in Turkey, for three years. Until now, 116 pure varieties of this plant have been developed at Sabanci University. Dr. Hikmet Budak aims to complete his research on a better understanding of the genes responsib
le for biofuel production properties of this plant in Turkey via genetics and molecular biology techniques in three years. It is expected that it would be possible to convert the results of the project into practical use, mainly biofuel production, within one year of the completion of the project.
Dr. Hikmet Budak commented: "Our world on the verge of significant climatic and sociological changes and this necessitates advanced and innovative scientific research to alleviate the countless associated problems. It is also gratifying that the project will contribute to the training of graduate and postgraduate researchers in this subject area."
Dr. Hikmet Budak is an Associate Professor in Faculty of Engineering and Natural Sciences at Sabanci University in Istanbul, an institutional member of TASSA. He is a researcher in the Biological Sciences & Bioengineering Program, which he joined after his studies and plant genetics research at University of Nebraska-Lincoln, USA. Dr. Hikmet Budak has also received a 2006 Distinguished Young Scientist Award from Turkish Academy of Sciences.