TASSA Executive Committee
President and Chairman of the Board
Haluk Ünal, Professor, Department of Finance, University of Maryland
Vice Presidents
Hasan Ayaz, Associate Research Professor, School of Biomedical Engineering, Science and Health Systems, Drexel University; Adjunct Professor, University of Pennsylvania
Kerem Cosar, Associate Professor of Economics, University of Virginia
Canan Dagdeviren, Assistant Professor at MIT Media Lab
Batuhan Osmanoğlu, AST, Physical Research Scientist, NASA Goddard Space Flight Center
Managing Director
Tuba Fehr, Science and Technology Policy Fellow, AAAS
Treasurer
Senay Agca, Associate Professor of Finance, George Washington University
Editor
Ergun Akleman, Professor at the Department of Visualization, Texas A&M
Also see TASSA Board members
---
EXECUTIVE COMMITTEE SHORT BIOS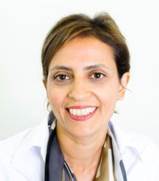 Şenay Ağca is an associate professor of finance at the George Washington University. Her research interests are corporate finance, credit risk and international finance. She has published in journals such as Journal of Financial and Quantitative Analysis, Journal of International Economics, Journal of Banking and Finance, Journal of Financial Research, Journal of Derivatives. She has won diverse grants and awards such as the J. Wendell and Louise Crain Research Fellowship, GW-CIBER research grants, American Consortium on European Union Studies grant, GW-Institute for Corporate Responsibility grant, and Dean's scholarship. She has worked as a visiting scholar at the IMF and Sciences Po, Paris at various periods.
---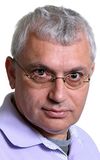 Dr. Ergun Akleman is a Professor at the Department of Visualization at Texas A&M University since 2008. He is a professional cartoonist, illustrator and caricaturist who has published more than 500 cartoons, illustrations and caricatures. He is also a computer graphics researcher who has a background in Electronic and Computer Engineering. He received his PhD in Electrical and Computer Engineering from Georgia Institute of Technology. His most significant and influential contributions as a researcher has been in shape modeling and computer aided sculpting. His work on a topological mesh modeling has resulted a powerful manifold mesh modeling system, called TopMod. By using TopMod, high genus manifold shapes can easily be constructed. He also has a significant body of work in subdivision modeling and implicit modeling.
---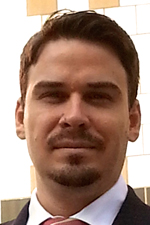 Hasan Ayaz, PhD is an Associate Research Professor at Drexel University, School of Biomedical Engineering, Science and Health Systems, Philadelphia, PA and a member of the Cognitive Neuroengineering and Quantitative Experimental Research Collaborative. He received his BSc. in Electrical and Electronics Engineering at Boğaziçi University, Istanbul, Türkiye with high honors and MSc. and PhD degrees from Drexel University where he developed enabling software for functional Near Infrared Spectroscopy based brain monitoring and FDA approved medical devices. His research interests include neuroengineering in human computer interaction and neuroergonomics, as well as clinical and field applications of optical brain imaging.
---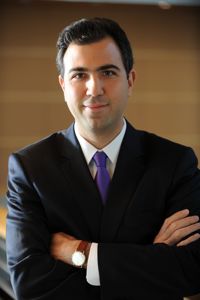 Prof. Coşar is an Associate Professor of Economics at University of Virginia. He grew up in Kadıköy-Istanbul, and studied business administration/economics at Boğaziçi University. After finishing doctoral studies at PennState in 2010, he worked as a member of the faculty at the University of Chicago Booth School of Business and Stockholm School of Economics. With contributions in several fields, his work has been published in top journals such as the American Economic Review, the Review of Economics and Statistics, Journal of Development Economics and the American Economic Journal Microeconomics, and featured in major outlets such as the New York Times and Der Spiegel. He is a research affiliate of the Centre for Economic Policy Research in London, a fellow of the CESifo Institute in Munich and a fellow of the Economic Research Forum at Koç University. His work has been supported by grants from the National Science Foundation and Neubauer Collegium.
---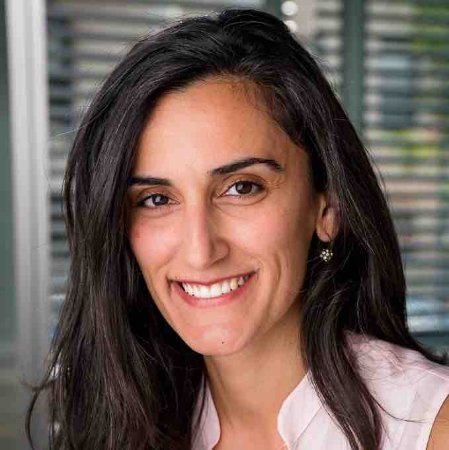 Canan Dagdeviren is an Assistant Professor at MIT Media Lab, head of the Conformable Decoders Research Group. Dagdeviren obtained her B.Sc. in Physics Engineering from Hacettepe University in Ankara, and her M.Sc. in Materials Science and Engineering at Sabanci University in Istanbul. As a Fulbright Doctoral Scholar, Dagdeviren received her Ph.D. in Material Science and Engineering at the University of Illinois at Urbana-Champaign under supervision of Prof. John A. Rogers in December, 2014. Dagdeviren's research experience has focused on mechanically adaptive electromechanical systems that can intimately integrate with the target object for sensing, actuation, and energy harvesting, among other applications. Dr. Dagdeviren conducted her postdoctoral research in The David H. Koch Institute for Integrative Cancer Research of MIT, working with Prof. Robert Langer. Dagdeviren is also a Junior Fellow in the Society of Fellows of Harvard University. Currently, Dagdeviren has 22 journal papers, is inventor on 4 patent applications, and holds over 30 prestigious awards including; MIT Technology Review Award for Innovators Under 35, Forbes 30 Under 30 in Science, World#1 in Medical Innovation named by Junior Chamber International, Ten Outstanding Young Persons of the World (TOYP).
---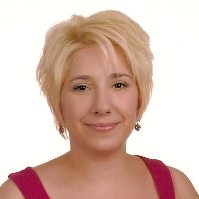 Dr. Tuba Fehr (formerly Tuba Sural) grew up in Istanbul, Turkey and graduated from Bogazici University with dual degrees in Molecular Biology & Genetics, and Chemistry. She obtained her PhD in Genetics at Harvard Medical School, where she studied how chromatin structure regulates gene expression on the X chromosome in fruit flies. During her postdoctoral work at the University of Illinois-Chicago (UIC), she researched cellular mechanisms underlying a rare neurological disease using mouse models. For this work, she was awarded an NRSA individual postdoctoral fellowship from the National Institute of Health (NIH).
Dr. Fehr has also held several leadership positions during her postdoc training, including serving as the President of the University of Chicago Postdoctoral Association, Director of External Relations for the UIC Postdoctoral Association, an elected member of the Board of Directors for the National Postdoctoral Association (NPA), and an appointed steering committee member for the Postdoctorate Leaders section of the Graduate Research, Education and Training (GREAT) group at the American Association for Medical Colleges (AAMC). She has recently transitioned outside the lab into the world of science policy, where she is engaged in federal policymaking as a Science and Technology Policy Fellow at the American Association for the Advancement of Science (AAAS) in Washington, DC.
---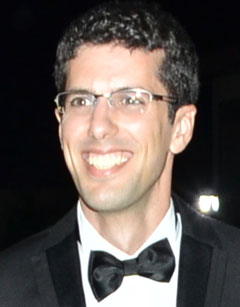 Dr. Osmanoglu holds a B.Sc. in telecommunications engineering and a Ph.D. in synthetic aperture radar interferometry time-series analysis. His dissertation was selected to be the most original research, and he is the winner of the University of Miami Rosenstiel School F.G. Walton Smith Prize for 2012. His primary area of expertise is radar remote sensing, and he has worked on applications for observing surface deformation, measuring target velocities, boosting signal-to-noise ratio in target detection algorithms, and radar design and instrumentation. Since 2013 he has been working at the NASA Goddard Space Flight Center, on the instrument and algorithm development of P- and L-band digital beam forming synthetic aperture radar systems. He received the NASA Goddard Heliophysics and Biospheric Sciences Award in 2015 for his contributions to the ongoing radar work at Biospheric Sciences Laboratory. He is also the internet editor for the International Association for Hydrogen Energy
---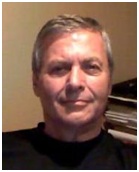 Dr. Ünal is a Professor of Finance, at the Robert H. Smith School of Business, University of Maryland, Special Advisor to the Center for Financial Research of the FDIC, and Senior Fellow at the Wharton Financial Institutions Center. He is also the Managing Editor of the Journal of Financial Services Research. Dr. Ünal holds doctorates in finance from The Ohio State University and in economics from Istanbul University, where he did his undergraduate work as well. Dr. Ünal also earned an MS degree in accounting from Ohio State. His current research focuses on executive compensation, corporate bonds, bank mergers, pricing default risk, risk management, and bank resolution costs. Mr. Ünal has been a consultant to the World Bank, Federal Deposit Insurance Corporation, and the Department of Justice. He is also on the academic council of Standard and Poor's. Internationally, he delivered invited lectures in Portugal, China, Italy, Mexico, Peru, Poland, Spain, Switzerland, and Turkey. He also held executive training for Fannie Mae, Hughes Network Systems, Oracle, SAIC, China Merchants Bank, Banco Santander, and Wharton's EMTM program.