TASSA Executive Committee
President and Chairman of the Board
Dr. Candan Tamerler, Professor, Mechanical Engineering, Associate Dean of Research at the University of Kansas
Vice Presidents
Dr. Mehmet M. Altintas, Associate Professor, Rush University Medical Center
Dr. Nazli Avdan, Associate Professor, Department of Political Science, University of Kansas
Dr. Dilek Boyacioglu, Scientific Consultant and Co-founder and Partner of SBS Scientific Bio Solutions, Inc.
Dr. Kerem Cosar, Associate Professor of Economics, University of Virginia
Dr. Canan Dagdeviren, Assistant Professor at MIT Media Lab
Dr. Sebahattin Demirkan, Visiting Associate Professor, Johns Hopkins University & Associate Professor, Manhattan College
Dr. Nilay Papila, Stanford University, Research Manager
Editor
Dr. Ergun Akleman, Professor at the Department of Visualization, Texas A&M
Communication Director
Bedriye Akson
, MBA, Bentley University Treasurer
Dr. Sebahattin Demirkan
, Visiting Associate Professor,Johns Hopkins University & Associate Professor, Manhattan College
Also see TASSA Board members
---
EXECUTIVE COMMITTEE SHORT BIOS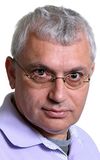 Dr. Ergun Akleman is a Professor at the Department of Visualization at Texas A&M University since 2008. He is a professional cartoonist, illustrator, and caricaturist who has published more than 500 cartoons, illustrations, and caricatures. He is also a computer graphics researcher who has a background in Electronic and Computer Engineering. He received his PhD in Electrical and Computer Engineering from Georgia Institute of Technology. His most significant and influential contributions as a researcher have been in shape modeling and computer-aided sculpting. His work on a topological mesh modeling has resulted in a powerful manifold mesh modeling system, called TopMod. By using TopMod, high genus manifold shapes can easily be constructed. He also has a significant body of work in subdivision modeling and implicit modeling.
---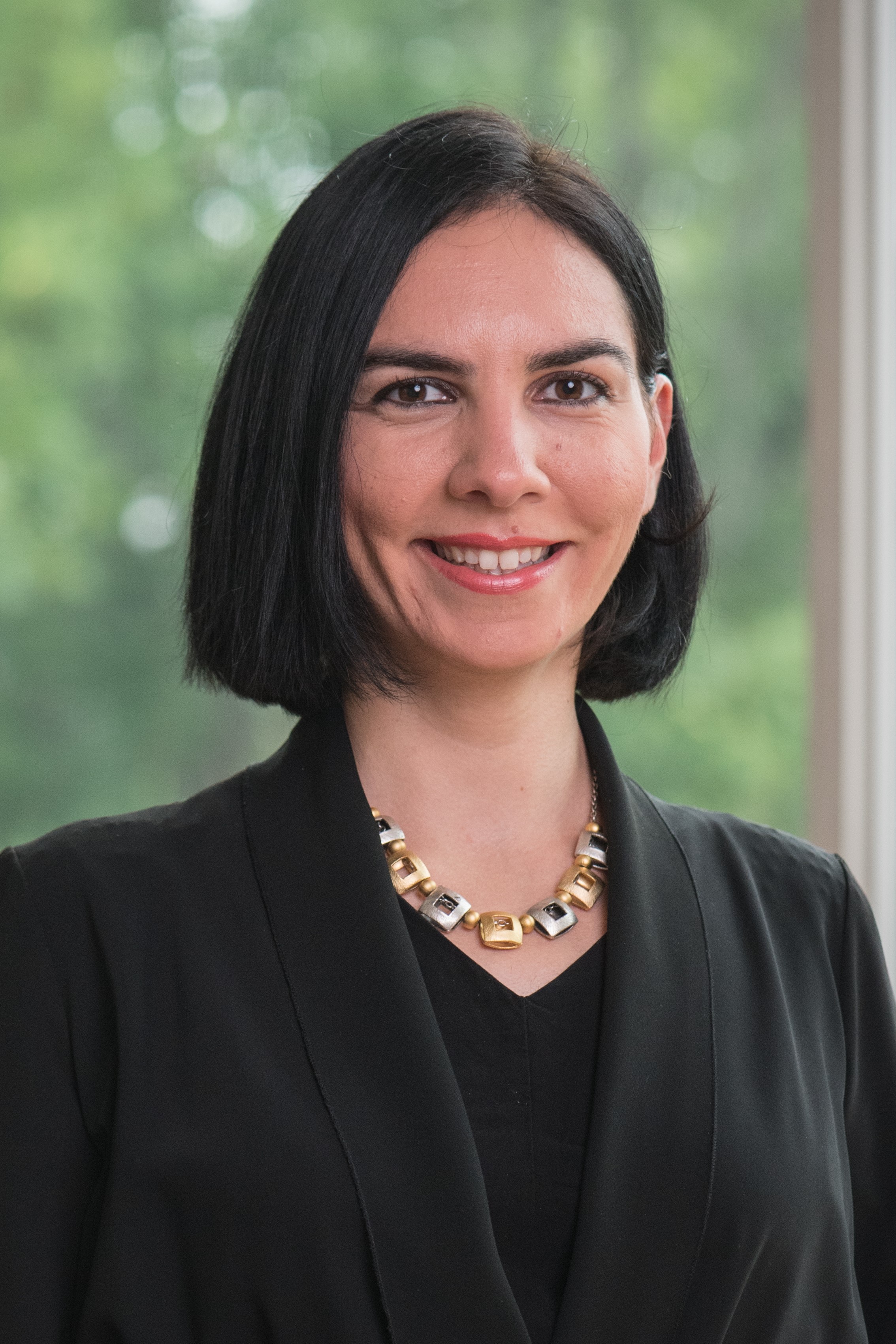 Bedriye was born in Izmit, Turkey. She received B.Sc. in Econometrics, and started to work in Istanbul at Zorlu Holding. She continued to her higher education in Marketing at Istanbul University, while she was working at Vestel. After 8 years of work, she moved to Boston and received her MBA from Bentley University in 2018. She has been working at the MIT Center for Transportation and Logistics and serves TASSA as Director of Communications.
---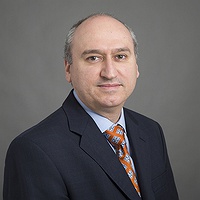 Dr. Mehmet Mete Altıntaş earned his Bachelors (1994), Masters (1996) and Ph.D. degrees (2001) in Chemical Engineering from Boğaziçi University in Istanbul, Turkey. His graduate research with Prof. Kutlu Ülgen primarily focused on improving ethanol production (as an alternative fuel source) by recombinant yeast using metabolic engineering. After completing his Ph.D., he was awarded a two-year postdoctoral fellowship funded by the National Science Foundation (NSF), which allowed him to further his studies concurrently at two separate institutions, the University of Colorado at Boulder and the National Renewable Energy Laboratory (NREL) at Golden. During his postdoctoral studies with Prof. Dhinakar Kompala, Dr. Altintas extended his research on metabolic engineering strategies to facilitate production of ethanol using other organisms and expression systems. A turning point in his career was in 2004, when he was appointed by the Harvard Medical School and Massachusetts General Hospital (MGH) to join the laboratory of Prof. Jochen Reiser, where his research focus shifted towards the structure and function of glomerular podocytes in certain experimental models and clinical settings of renal injury or dysfunction. Since then, he applied the engineering principles and design concepts to medicine and biology to develop novel therapies and assays to combat renal diseases. He was appointed as a Research Assistant Professor at the University of Miami in 2008 and Associate Professor at Rush University in 2012. Dr. Altıntaş has more than 50 research publications in reputed international journals and discoveries from his research are currently being tested in multiple clinical trials with a hope to advance the treatment of kidney diseases. He also serves as the Director of Translational and Preclinical Studies at Rush University since 2012.
---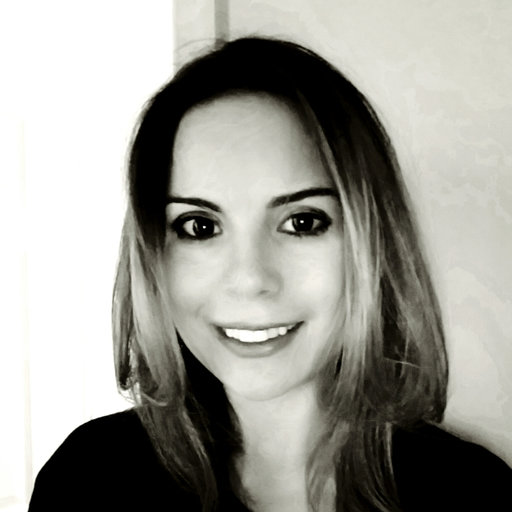 Dr. Avdan graduated in Political Science and International Relations from Bogazici University, Turkey. She obtained her M.A degree in Political Science from the University of Illinois at Urbana-Champaign and her PhD degree at Duke University in 2010. She was a Junior Research Fellow (JRF) in the Social Sciences at University College, Oxford, during 2010-2013. Since 2013, she has been a faculty member of the Department of Political Science of University of Kansas. Her research work bridges insights from international security and economic interdependence literature and tests these implications on migration policies. Dr. Avdan published articles on visa policies and the connection between border governance and human trafficking in addition to the projects examining flows of transnational terrorism in the context of globalization. Here research interest focuses on international relations, international security and conflict, terrorism, globalization, international migration, and political methodology.
---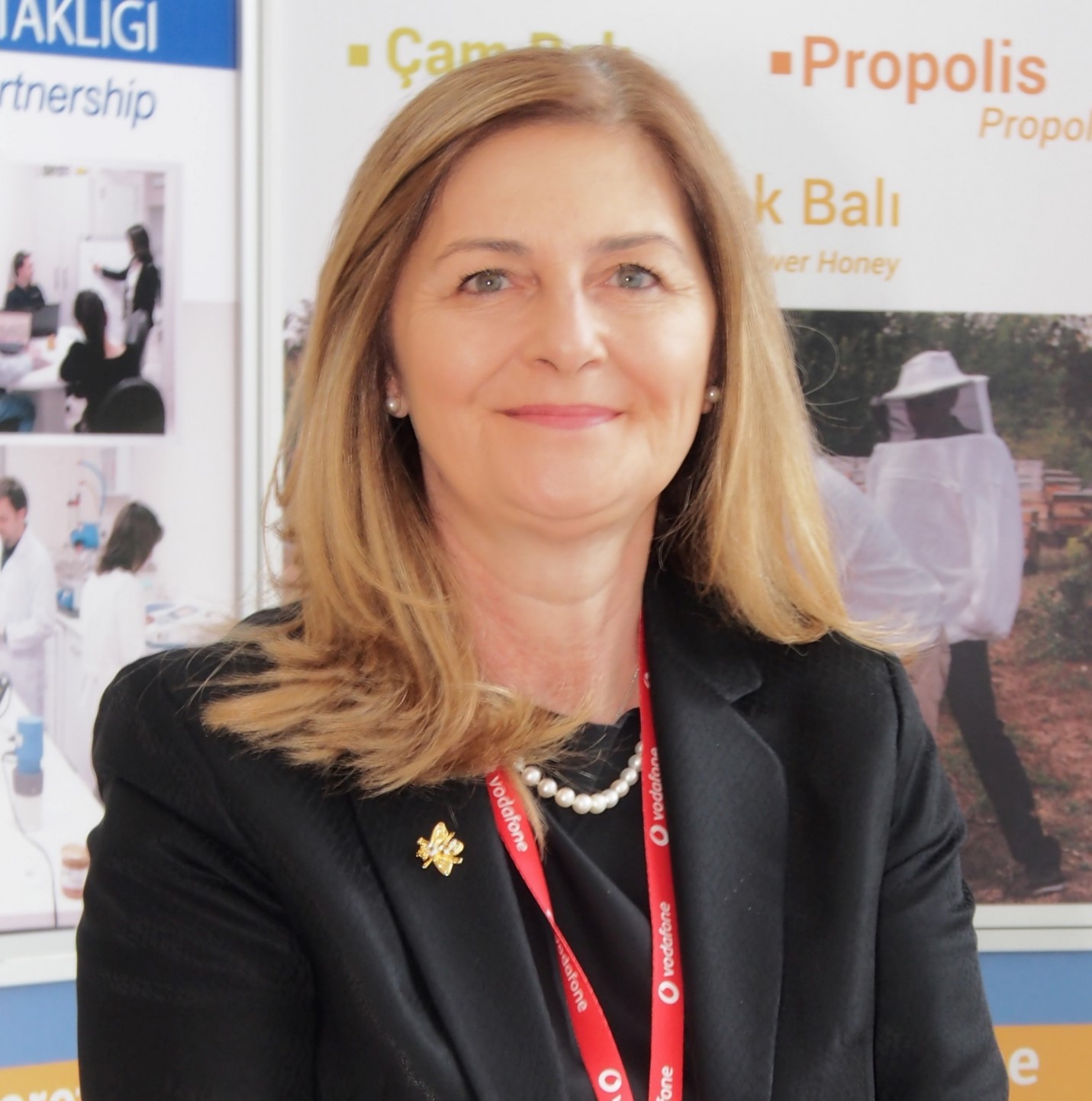 Dr. Boyacioglu is currently a science consultant, an entrepreneur, and a retired Professor of the Dept. Food Engineering, Istanbul Technical University, Turkey, where she served as a faculty member for 24 years. She is co-founder and partner of the SBS Scientific Bio Solutions, Inc., Turkey, and the SBS Americas, Inc., NY, producing the bee products from Anatolia that are marketed in the U.S.A and 18 other countries.
Dr. Boyacioglu received her B.S. and M.S. degrees from the Food Engineering Dept. of the Ege University in 1981 and 1985. She earned her Ph.D. degree from the Cereal Science Department of North Dakota State University in 1992. After returning to Turkey, she worked at Istanbul Technical University as a faculty member until 1996. In 1997 she quit her position and moved to Australia, where she served as a researcher at the Plant Breeding Institute of University of Sydney. After her return to ITU, she resumed her previous academic position. At ITU, she was in charge of many administrative duties, including Department Chair for nine years, Director of the European Union Center and Consultant to the Rector in addition to several committees including Women Studies Center in STEMs as well as Center of Excellence in Disaster and Emergency at Istanbul Technical University. As Director of the EU Center at the ITU, she prepared guidelines for facilitating the participation of researchers into the EU's research and mobility programs and introduced systems for promoting the faculty members for developing collaborations with European networks. In addition to teaching graduate and undergraduate levels, she coordinated and directed many research projects funded by State and the European Commission and advised M.Sc. and Ph.D. thesis researches. Dr. Boyacioglu has been an advisor to the food industry for product development and solutions to research problems, including several training programs. In the last decade, her research interest focused on the molecular changes of healthy bioactive compounds such as antioxidants, including bee products. Her research interest in natural bee products leads her to produce safe and healthy foods and supplements. In 2013, she co-founded and became a partner of Scientific Bio Solutions, Inc. (www.beeo.com.tr) at the Istanbul Technical University Techno Park, then in 2016, expanded to SBS Americas Inc. (www.bee-and-you.com).
She is also currently serving as an independent expert in evaluating innovation projects of small and medium enterprises from the demonstration stage through to market uptake, including phases of piloting, validation of business models, and pre-normative research for the grants of the European Commission.
---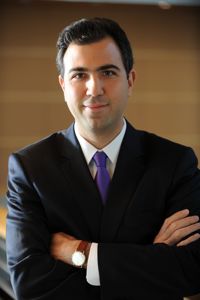 Prof. Coşar is an Associate Professor of Economics at University of Virginia. He grew up in Kadıköy-Istanbul, and studied business administration/economics at Boğaziçi University. After finishing doctoral studies at PennState in 2010, he worked as a member of the faculty at the University of Chicago Booth School of Business and Stockholm School of Economics. With contributions in several fields, his work has been published in top journals such as the American Economic Review, the Review of Economics and Statistics, Journal of Development Economics and the American Economic Journal Microeconomics, and featured in major outlets such as the New York Times and Der Spiegel. He is a research affiliate of the Centre for Economic Policy Research in London, a fellow of the CESifo Institute in Munich and a fellow of the Economic Research Forum at Koç University. His work has been supported by grants from the National Science Foundation and Neubauer Collegium.
---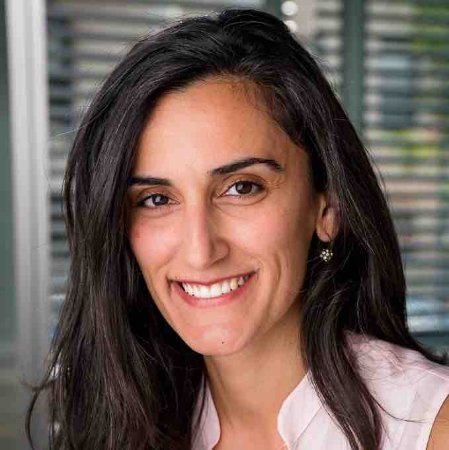 Canan Dagdeviren is an Assistant Professor at MIT Media Lab, head of the Conformable Decoders Research Group. Dagdeviren obtained her B.Sc. in Physics Engineering from Hacettepe University in Ankara, and her M.Sc. in Materials Science and Engineering at Sabanci University in Istanbul. As a Fulbright Doctoral Scholar, Dagdeviren received her Ph.D. in Material Science and Engineering at the University of Illinois at Urbana-Champaign under the supervision of Prof. John A. Rogers in December 2014. Dagdeviren's research experience has focused on mechanically adaptive electromechanical systems that can intimately integrate with the target object for sensing, actuation, and energy harvesting, among other applications. Dr. Dagdeviren conducted her postdoctoral research in The David H. Koch Institute for Integrative Cancer Research of MIT, working with Prof. Robert Langer. Dagdeviren is also a Junior Fellow in the Society of Fellows of Harvard University. Currently, Dagdeviren has 22 journal papers, is inventor on 4 patent applications, and holds over 30 prestigious awards including; MIT Technology Review Award for Innovators Under 35, Forbes 30 Under 30 in Science, World#1 in Medical Innovation named by Junior Chamber International, Ten Outstanding Young Persons of the World (TOYP).
---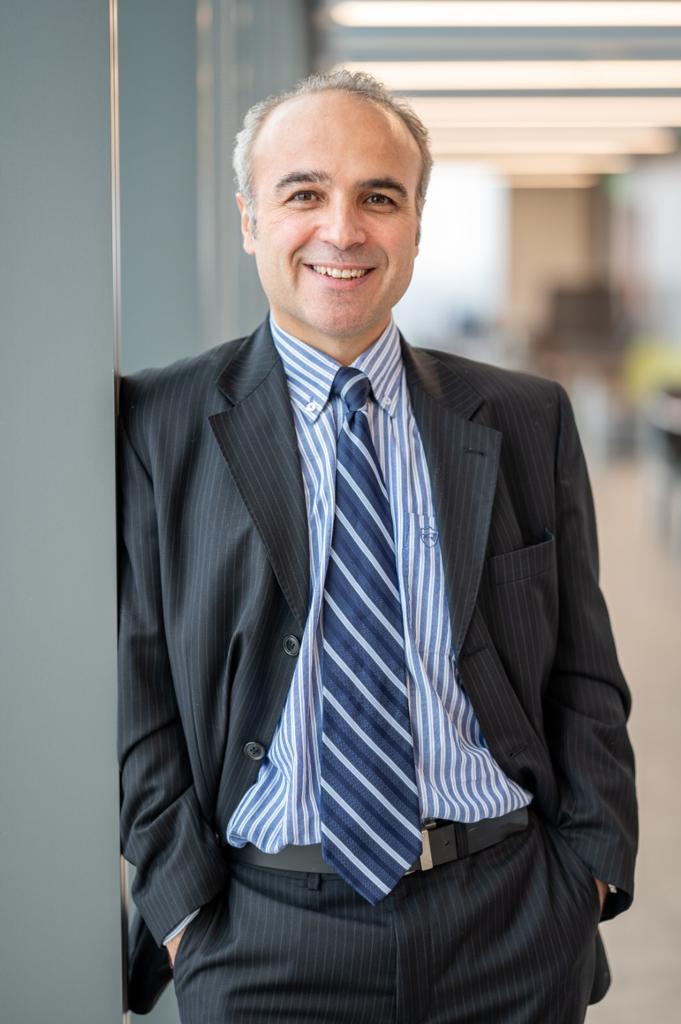 Dr. Demirkan earned his Ph.D. in Accounting/Management Science at Jindal School of Management of the University of Texas at Dallas where he got his MS in Accounting, MSA Supply Chain and MBA degrees. His research interests are in the areas of financial accounting, capital markets, auditing, corporate governance, strategic alliances, taxation, CSR, Accounting in Health and data analytics. He has published many articles in several academic journals such as Contemporary Accounting Research, Journal of Management. He taught at Johns Hopkins, Manhattan College, University of Maryland-College Park, George Washington, Northeastern, SUNY Binghamton, Bentley, ISCTE-IUL, Suffolk, HULT International, Morgan State, Bilkent, and Koc Universities. He is actively involved in non-profit organizations and member of the American Accounting Association.
---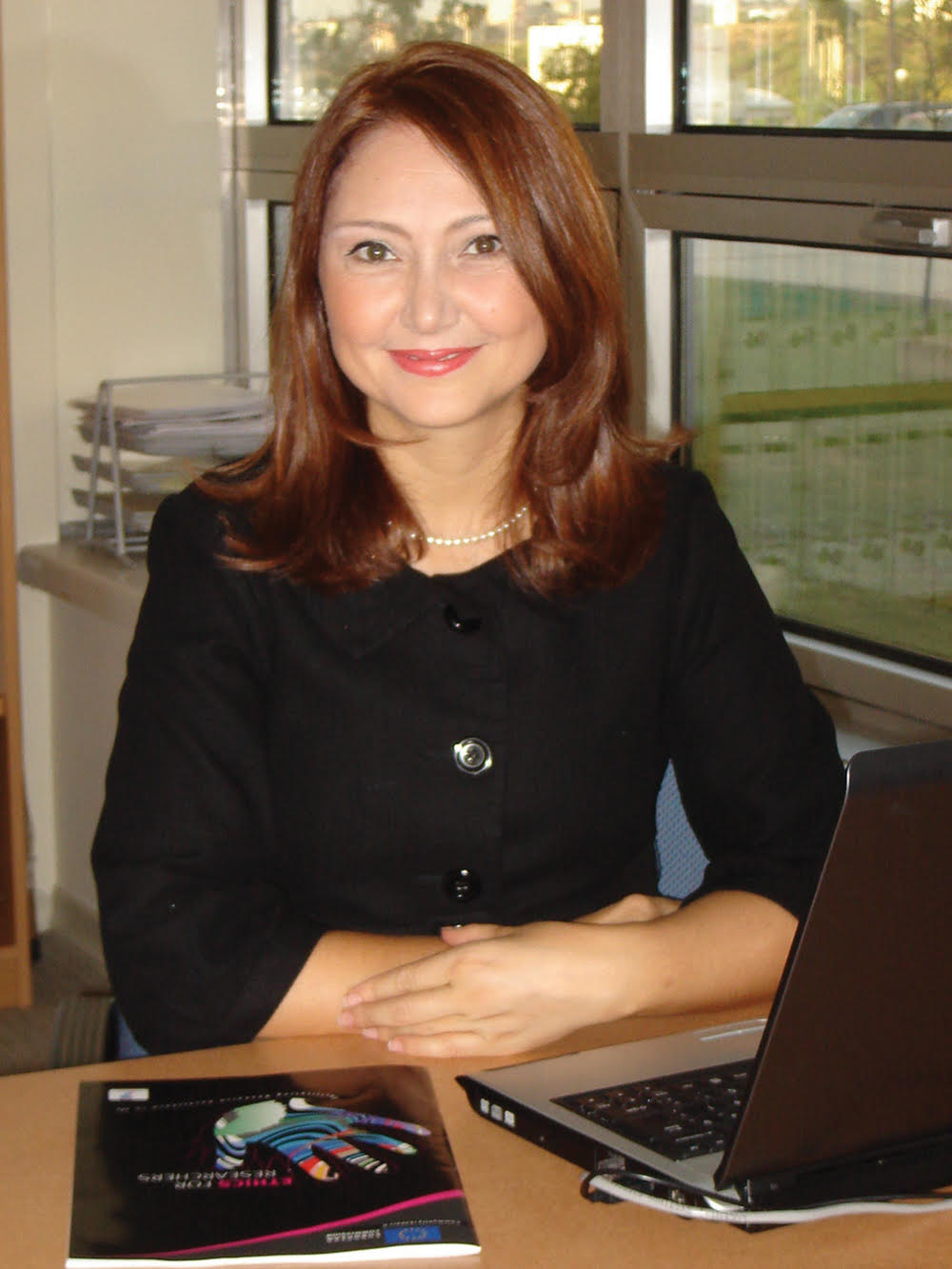 Nilay Uzgören Papila is research manager of Stanford University, who helps researchers, entrepreneurs, and innovators to manage their research, IP and innovation portfolio.
Dr. Papila received her B.S. and M.S. degrees from Aerospace Engineering Department of the Middle East Technical University in 1994 and 1997, respectively. She got her Ph.D. from Aerospace Engineering Department of the University of Florida in 2001.
Dr. Papila has a track record of delivering high-quality strategic advisory services in higher education research management and technology commercialization both in the U.S. and Turkey over 17 years. Prior to moving to the U.S., she was the Founding Director of Technology Transfer Office at Özyeğin University and established one of the first Technology Transfer Offices in Turkey as the recipient of 10 Million TL grant from TUBITAK. Formerly, she worked as the Manager of the Project Development Office at Sabanci University and Associate Director of Interdisciplinary Program Development Office at the University of Florida. While working in Turkey, she was appointed as a National Expert on EU 7th Framework Program (FP7) Marie Curie Actions and expert at the Technology Transfer Support Program Group by TUBITAK.
Dr. Papila is Zonta International Amelia Earhart Fellow (2000), NCURA (National Council of Research Administration) Global Fellow at Stanford University (2018) and holds Registered Technology Transfer Professional (RTTP) certification.
---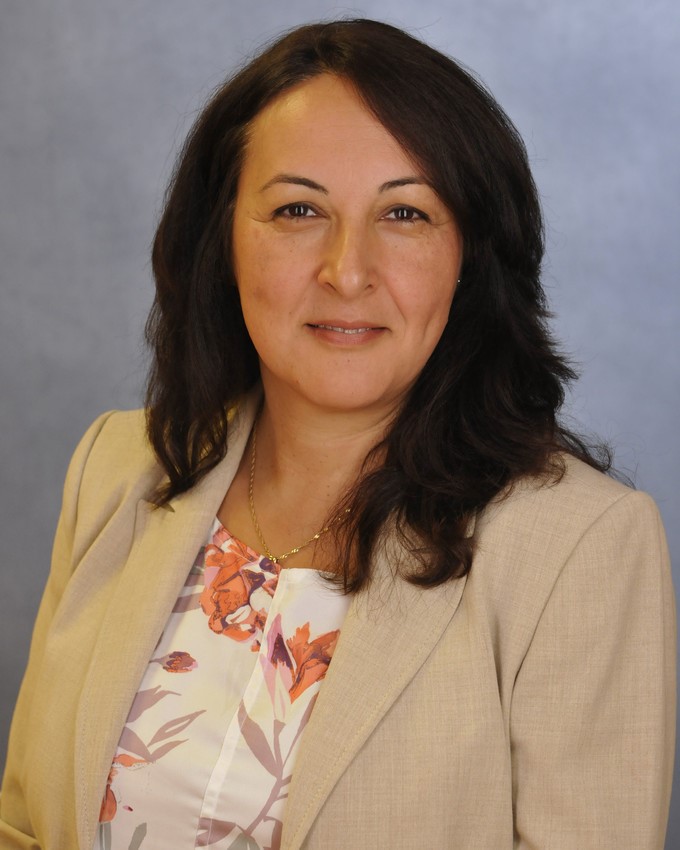 Dr. Tamerler serves as Associate Dean for Research, School of Engineering at the University of Kansas (KU). She is the Wesley Cramer Professor in Mechanical Engineering Department and in Bioengineering Program where she also serves as the Director of Biomaterials and Tissue Engineering Track. Tamerler is the Director of Bio-mediated and Biomimetic Materials at the Institute for Bioengineering Research at the KU. Prior to moving to University of Kansas, she was a Professor (Research) in Materials Science and Engineering Department and Assistant Director of the Genetically-Engineered Materials Science & Engineering Center (GEMSEC), an NSF-MRSEC, at the University of Washington. Between 2002-2010, she was a Professor and the Chair of Molecular Biology and Genetics Department at the Istanbul Technical University, concurrently has been a Visiting Professor in the Materials Science and Engineering Department at the University of Washington. While at ITU, Tamerler founded and served as the Director of the Molecular Biology-Genetics and Biotechnology Research Center, a multi-disciplinary initiative established in 2004 until she joined to University of Washington as a full time faculty. She is a graduate of Chemical Engineering Department at the Bogazici University. Combining the molecular biology to materials science, Dr. Tamerler's research focuses on the engineering of biomolecular systems for diverse applications including Biology Enabled Nanotechnologies, Biofabrication, Bioadditive Manufacturing: Bioprinting and Restorative and Regenerative Materials Design. She has published more than 150 science indexed publications and several patents, her publications received >7250 citations (H-Index: 41). Dr. Tamerler has many awards and many honors including The Lifetime Achievement Recognition Award in 2017 by Marquis Who is Who; Miller Professional Development & Recognition Award in 2017 and Bellow Scholar Award in 2016 at the University of Kansas.
Dr. Tamerler has been awarded visiting scientist and professorship positions at the University of Westminster (UK) and the University of Nagoya (Japan), respectively. She is inducted as Fellow of American Association for the Advancement of Science (AAAS) and AIMBE (American Institute for Medical and Biological Engineers). She is also a principle member of the Turkish Academy of Sciences (TUBA). She has been serving to TASSA in different roles including Vice-President (2010-2014) and Board of Directors (2014-2020).