ABOUT

Turkish American Scientists and Scholars Association (TASSA) is an independent, non-profit and non-political organization established in June 2004 in Washington, DC.
TASSA
INSTITUTIONAL MEMBERS
TASSA 2016 CONFERENCE SPONSORS
On April 2-3, TASSA 2016 Conference will take place at the University of Chicago Booth School of Business. To participate in the conference, fill out the registration form through this link:
s


Aziz Sancar and Kenan Sahin will be keynote speakers at the TASSA 2016 Conferences
During the TASSA 2016 Conference, Aziz Sancar, MD, PhD, is the Sarah Graham Kenan Professor of Biochemistry and Biophysics at the UNC School of Medicine, member of the UNC Lineberger Comprehensive Cancer Center, and Dr. Kenan Sahin, founder and Chief Executive Officer of TIAX LLC, will be joining us as keynote speakers. Full Story...
JJjJob Market and Poster Session at the 2016 TASSA Conference offer many benefits to the participants
The poster sessions are intended to provide a convenient and informal forum to stimulate the exchange of ideas and knowledge. Job Market will enable companies and universities to recruit here in the US.
s
2015 TASSA Annual Report is released
TASSA engaged in a broad range of activities on 2015, including serving the Turkish American scientific community, as well as representing our community on many international platforms.
s
Sadık Esener will lead Oregon Health & Science University's large-scale early cancer detection initiative
Sadik Esener, professor of Nanoengineering and Electrical and Computer Engineering at Jacobs Center of Engineering at University of California, San Diego was chosen to lead Oregon Health & Science University's large-scale early cancer detection initiative.
s
Cenk Cavusoglu, principal investigator, receives grant to create a robotic heart catheter
s
In order to treat atrial fibrillation, researchers from Case Western reserve Universiy has undertaken a research project. Cenk Cavusoglu will be guiding the research, which has a funding of $1.3 million. The research will be funded by the NIH to develop a prototype.
s
TASSA editor brings popular science to thousands in Turkey through his podcast
Every other Saturday, Bahri Karacay, the current editor of TASSA and a research associate professor of Pediatrics at the Carver College of Medicine of the University of Iowa, puts on his headphones and records the upcoming episode of his popular podcast "Bahri Karacay ile Bilim". Since October of 2015, iTunes-Turkey has featured "Bahri Karacay ile Bilim" as one of the top podcasts in Turkey. Full Story...
s
TASSA participates at the ATAA Leadership Conference
TASSA President Prof. Haluk Unal spoke at the 36th Annual Turkish American National Leadership Conference held by ATAA in Washington Dc between February 25-27, 2016.
s
TASSA participates at the Science Diaspora Event, AAAS Annual Meeting by NODES
As part of the AAAS Annual Meeting in Washington, DC, NODES (Networks of Diasporas in Engineering and Science) held a half day discussion and networking event that engaged scientists and engineers, students, innovators, and government and embassy officials on model practices for catalyzing the growth and engagement of science and engineering diasporas in policy processes both in their country of origin and in the United States.
HAVELSAN will attend TASSA 2016 Conference
s
HAVELSAN, one of the biggest software company in Turkey, wants to become one of the most favoured companies for employees and ready to work with any professional around the world in Havelsan's areas of activity. Therefore; Havelsan is eager to meet Turkish American scientists and scholars in Chicago. Full Story...
Our hearts are heavy with the series of sad news from our home country.
Turkey is suffering from terror attacks by multiple hate groups. Innocent people have lost their lives or have been seriously injured. The whole country is in a state of anxiety. In these dire times, it is crucial to be united as a nation and to uphold the fundamental values of a democratic society in our defiance and to not crumble under the aura of fear and hatred the terrorist attacks aim to establish.
Crossing the Bridge:
Technology Transfer and Seed-Stage Venture Capital Funds in Turkey

by Nilay Papila
As the technology transfer ecosystem in Turkey is changing swiftly, new players as Turkey's first independently managed technology transfer and venture capital funds come into the picture. These funds are co-financed by the European Union (EU) and the Republic of Turkey.
Zika virus: A new vector-borne threat in the Americas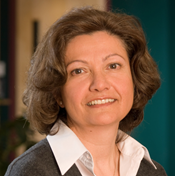 by Serap Aksoy, Ph.D.
Ebola virus infection commanded most of the infectious and tropical disease headlines of 2014 and 2015. Now a very different disease, Zika virus or Zika fever, has become a global news item.The World Health Organization (WHO) has declared Zika virus infection a global emergency and is estimating about 3-4 million cases by the end of 2016.
EXPERT OPINION: Hasan Ayaz on the emerging field of Neuroergonomics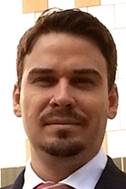 by Hasan Ayaz, Ph.D.
Human and machine systems are at the center of vital procedures where often lives are at stake. Whether it is a pilot controlling an aircraft, or a surgeon in operating room, common theme is the human operator utilizing the machine to perform a task.
INTERVIEW WITH A SCIENTIST/SCHOLAR: Ahmet Hoke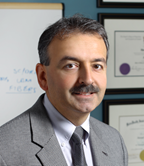 In every issue of The Bridge, we aim to introduce a member of our diaspora. These individuals touched the lives of many by their research, teaching or service activities. Our guest on this issue of The Bridge is Ahmet Hoke, Professor of Neurology, and the Director of Neuromuscular Division at Johns Hopkins University.
Young Scholar of the Month: Bumin Yenmez
In every issue of The Bridge, we highlight a young scholar profile from our diaspora. These accomplished and early career individuals demonstrate the potential of next generation Turkish-American scientists and scholars. The young scholar in this issue is Bumin Yenmez, Assistant Professor of Economics, Tepper School of Business, Carnegie Mellon University.
Submit News
As TASSA, we would like to celebrate your accomplishments by sharing them with our community. Please share with us your and other Turkish Scientist's recent accomplishments, and success stories.

Submit your news here