ABOUT
Turkish American Scientists and Scholars Association (TASSA) is an independent, non-profit and non-political organization established in June 2004 in Washington, DC.
TASSA 2014
INSTITUTIONAL MEMBERS
We are very excited to share that our signature event, the TASSA Conference, held every two years, will take place on April 2-3, 2016 at the University of Chicago.
a
Prof. Kelestemur appointed as the first director of the newly established Turkish Health Institutions (TUSEB)
a
Former president of Erciyes University, Kayseri, and the TUBA council member Prof. Fahrettin Kelestimur was appointed as the first director of the Turkish Health Institutions (TUSEB) in June. As The Bridge editorial team, we reached out to Prof. Kelestimur to ask about TUSEB and his initial plans for TUSEB. We are publishing his response in its entirety below. Full Story...
a
Canan Dağdeviren (MIT 35 under 35) develops a device to facilitate skin cancer diagnosis
a
2015 MIT Technology Review announced Canan Dağdelen, an exceptional female Turkish scholar, as an "Innovator Under 35." Since 1999, the MIT Technology Review has awarded numerous innovators, ranging from Mark Zuckerberg, cofounder of Facebook, to Helen Greiner, the cofounder of iRobot. Canan Dağdeviren will be awarded at the annual EmTech MIT conference on September, which will take place at the MIT Media Lab in Cambridge, Massachusetts.Full Story...
a
Duygu Karaman (MIT 35 under 35) develops an app for the visually impaired
a
Duygu Karaman (26), visually impaired herself, developed the mobile application "My Dream Partner" (Hayal Ortağım) for the blind, and was listed in "35 Innovators under 35" by the MIT Technology Review. Among the 700,000 visually impaired Turks, 150,000 of them use My Dream Partner. She developed the technology with the other visually-impaired members of Young Guru Academy. The application also won the "Best Mobile Product-Application" award by the GSMA. Full Story...
a
Gözde Durmus (MIT 35 under 35) develops a method to characterize cells
a
It takes seeing whether a patient heals or worsens, or the time for a cell to grow, to understand if cells are dying, or basically cancerous. Gözde Durmus (30), Turkish female scientist in Stanford, invented a simple method for this assessment, leading to her acknowledgement as one of the 35 Innovators Under 35 by the MIT Technology Review. Full Story...
a
Turkish-American scientist Zakir Durumeric (MIT 25 under 35) invents a way to improve online security
a
Zakir Durumeric, the son of a Turkish mathematician, Oguz Durumeric, is amazed to discover that people place pretty much everything online, from ATM machines, bank safes, all the way to even control systems of nuclear plants. Durumeric finds it hard to believe how common these unsafe online practices are, particularly considering the recent on-line hacking incidents affected some big corporations such as Sony and Target. Full Story...
a
Another success story from a female Turkish scientist from the University of Oxford
a
Dr. Nihan Akyelken from the University of Oxford won the "Young Researcher of the Year" award by the International Transport Forum.
Ms. Akyelken won a prize of EUR 5,000 with her studies about the governance of sustainable transport.
a
What the research on Whistled Turkish says about the neural structure
a
Every language has its own peculiarities, and according to a recent research, the Turkish language is unique in the way brain is used during Turkish whistling. For those who are not familiar with this method of communication: Whistled Turkish is literary Turkish language, adapted into whistles. Mainly practiced in the villages of Black Sea coast of Turkey, the language allows communication in distances of 50 to 90 meters. Full Story...
ERC Grants a Tool for Creating Soft-Landing Bases in Turkey
By Nilay Papila
European Research Council (ERC) funds can be defined as the most distinguished way of soft landing, which provide funding for top researchers and innovators who would like to conduct their researches at two different countries, namely Turkey and the US simultaneously.
Introduction of the Board Members: Mehmet Toner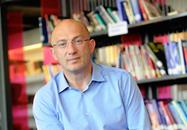 On behalf of the editorial team of TASSA we are pleased to introduce the members of our Board of Directors, who have agreed to graciously share their thoughts on TASSA and its activities, as well as information about themselves with our readership. In this issue we feature Mehmet Toner, Helen Andrus Benedict Professor of Surgery (Biomedical Engineering), and Health Sciences and Technology at Harvard-MIT Health Sciences and .
Young Scholar of the Month: Mustafa Karabas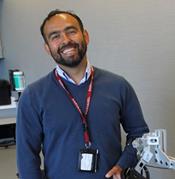 In every issue of The Bridge, we highlight a young scholar profile from our diaspora. These accomplished and early career individuals demonstrate the potential of next generation Turkish-American scientists and scholars. The young scholar in this issue is Mustafa Karabas, Staff Mechanical Engineer of Advanced Technology Team, at Wyss Institute of Harvard University.
Fellowships for PhD-level research on
non-US cultures and societies
The International Dissertation Research Fellowship is open for applications from PhD students! US citizenship is not required, and the fellowship aims to support research in the humanities and humanistic social sciences, advancing knowledge about non-US cultures and societies. For more information, visit SSRC's website. The deadline for application is November 3, 2015.
Submit News
As TASSA, we would like to celebrate your accomplishments by sharing them with our community. Please share with us your and other Turkish Scientist's recent accomplishments, and success stories.

Submit your news here