TASSA 2014
INSTITUTIONAL MEMBERS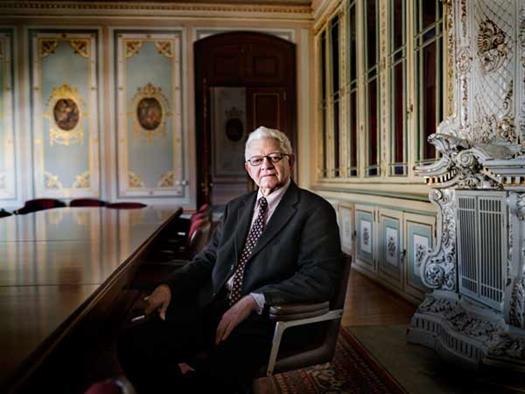 Oktay Sinanoğlu, Professor emeritus of chemistry and molecular biophysics and biochemistry and former Yale faculty died at age 80 on April 19, 2015.
First Step Towards Establishment of
Turkish Institute of Health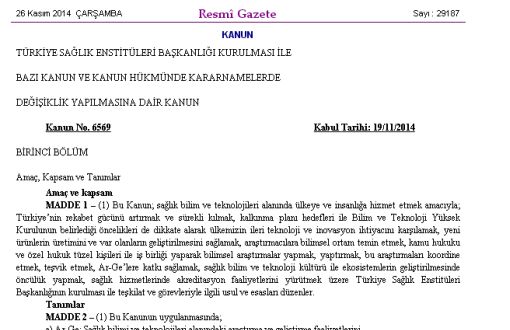 A law regarding the establishment of Directorate of Health Institutes in Turkey was published on November 26, 2014 issue of the Turkish Government's official publication "Resmi Gazete'. According to the law, the directorate will be affiliated with the Ministry of Health of Turkey, and will have scientific and administrative autonomy and its own budget. The physical location of the directorate will be in Istanbul.
TASSA Women In Science and Engineering Session at 35th Annual Turkish American Conference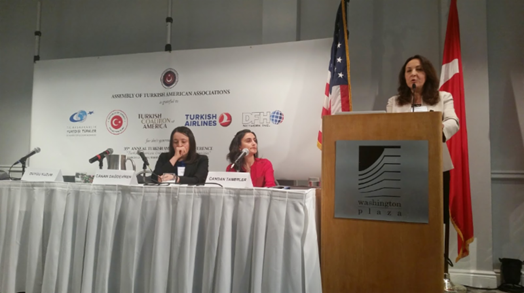 At the 35th Annual Turkish American Conference, an event organized each year by the Assembly of Turkish American Associations(ATAA), TASSA convened a Women In Science and Engineering (WISE) session. The session was moderated by Candan Tamerler, Wesley G. Cramer Associate Professor at the University of Kansas, with speakers Canan Dagdeviren, postdoctoral associate at the Massachusetts Institute of Technology and Duygu Kuzum, postdoctoral researcher at the University of Pennsylvania.
Turkish Physicists Meet at 2015 APS March Meeting
American Physical Society (APS) March Meeting, the largest gathering of worldwide physics community, took place in San Antonio, TX between March 2-6. During this wonderful week, a relatively small but passionate group came together for an important initiative. Approximately 40 Turkish physicists, from Turkish, American and international institutions, gathered Tuesday night to discuss the start of Turkish Physicists Network under APS. The network will promote the connections within the Turkish physics community as well as the connections of Turkish physicists with APS.
Ziya Gokaslan, MD, Named Chief of Neurosurgery at Rhode Island and The Miriam Hospitals and Neurosurgery Chair at the Warren Alpert Medical School of Brown University
Ziya L. Gokaslan, MD, FACS, has been appointed chief of neurosurgery at Rhode Island Hospital and The Miriam Hospital, and chairman of the department of neurosurgery at The Warren Alpert Medical School of Brown University, effective July 1, 2015.
In this role, Gokaslan, who comes to Rhode Island from Johns Hopkins University School of Medicine, will lead all clinical, research and teaching efforts in neurosurgery across the entire Lifespan system. In addition, he will serve as the clinical director of the highly regarded Norman Prince Neurosciences Institute where he will be responsible for continuously enhancing collaboration and advancement among the institute's neurosciences faculty and the Brown Institute for Brain Science.
TASSA attended the Euraxess-North America Meeting
On March 11th, 2015 TASSA Managing Director Batuhan Osmanoglu attended the Euraxess North America meeting, hosted at the Italian Embassy in Washington, D.C.
The meeting brought together the representatives of European science diaspora from Italy, Germany, Spain, France, Slovakia, Portugal, Belgium, Greece, and Turkey.
ABOUT

Turkish American Scientists and Scholars Association (TASSA) is an independent, non-profit and non-political organization established in June 2004 in Washington, DC. READ MORE

By Nilay Papila
ERC Advanced Grants
For the researchers who plan to return to Turkey from the non-European Countries such USA, Canada, and Japan, there is an extra 1 Million Euro for their start-up activities in addition to 2,5 Million Euro of European Research Council (ERC)Advanced Grant. Those who will return to Turkey should spend at least 50% their working time in Turkey, and at least 30% of working time for the project.
Introduction of the Board Members: Ayse Imrohoroglu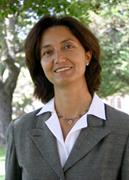 On behalf of the editorial team of TASSA we are pleased to introduce the members of our Board of Directors, who have agreed to graciously share their thoughts on TASSA and its activities, as well as information about themselves with our readership. In this issue we feature Ayse Imrohoroglu, Professor of Finance and Business Economics, University of Southern California, Marshall School of Business.
A Conversation with Ali Hortaçsu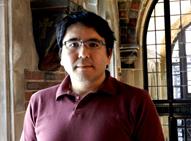 In every issue of The Bridge, we aim to introduce a member of our diaspora. These individuals touched the lives of many by their research, teaching or service activities.
Our guest on this issue of The Bridge is Ali Hortacsu, Ralph and Mary Otis Isham Professor of Economics, University of Chicago.
Young Scholar of the Month: Burhaneddin Sandıkçı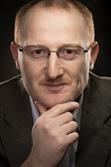 In every issue of The Bridge, we highlight a young scholar profile from our diaspora. These accomplished and early career individuals demonstrate the potential of next generation Turkish-American scientists and scholars. The young scholar in this issue is Burhaneddin Sandıkçı , PhD., Associate Professor of Operations Management The University of Chicago Booth School of Business

Expert opinion: Tamay Özgökmen - Understanding the Next Big Oil Spill: Recent Research at the University of Miami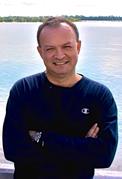 The Deepwater Horizon Spill of 2010 in the Gulf of Mexico underscored the need for informed response to such events. An integral part of that response is the prediction of the oil and gas plume evolution from the wellhead all the way to the beach.
Submit News
As TASSA, we would like to celebrate your accomplishments by sharing them with our community. Please share with us your and other Turkish Scientist's recent accomplishments, and success stories.

Submit your news here