TASSA 2014
INSTITUTIONAL MEMBERS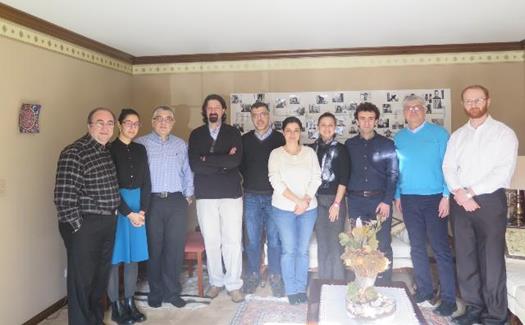 Preparation of the TASSA 2016 meeting is already underway. Organizing committee composed of eleven Turkish scientist/scholars from different universities or research laboratories (whose names and affiliations listed below), and the vice consul of Chicago Turkish Consulate, Ahmet Ferda Karadeniz, attended the meeting.
TASSA President Haluk Ünal Adresses the Guests at the Turkish Embassy in Washington D.C. on Higher Education Opportunities in the US
TASSA President Haluk Ünal gave a speech on higher education opportunities in the US. He was introduced by His Excellency Serdar Kılıç, the US Ambassador for Turkey, who underlined the significance of this event in bringing together Turkish students and academic community.

Volkan Bozkır, Turkish Minister for European Union Affairs, was also present in Washington for an official visit. In his remarks, he emphasized the growing role of scientists in today's society, especially Turkish scientists in the US. The Minister concluded with a short update on the status of Turkey's application for EU membership.
IEEE Pulse Journal Publishes a Study on Obesity in Turkish Migrants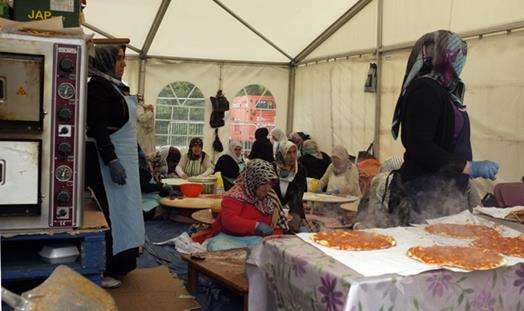 IEEEPulse, a magazine of the Institute of Electrical and Electronic Engineers - IEEE, recently published an article on the subject of obesity among Turkish migrants. IEEE Pulse Magazine focuses on biomedical technologies and methods, clinical engineering, and societal implications of medical technologies.
The article can be read in its entirety at the following link;
http://pulse.embs.org/january-2015/obesity-turkish-migrants/
Smithsonian Resident Associates Program Announces a Two-Part Lecture Series Titled "Looking West: Ataturk and the Creation of Modern Turkey" by Bulent Atalay
Smithsonian Resident Associates Program Announced a two-part lecture series titled "Looking West: Ataturk and the Creation of Modern Turkey" by Bulent Atalay. The lecture series will take place on March 31, 6:45 p.m. tp 8:45 p.m. at the S. Dillon Ripley Center of Smithsonian Institute, Washington DC.
Bulent Atalay, President of the Atatürk Society of America, is also a Turkish American scientist, artist, and author of numerous papers in theoretical physics and two best-selling books about Leonardo da Vinci, Math and the Mona Lisa and Leonardo's Universe.
Further details about the program and the ticket information can be found here: Smithsonian Resident Associates Program
TASSA President Ünal Expresses Opinion on Turkey's Efforts On Reversing Brain Drain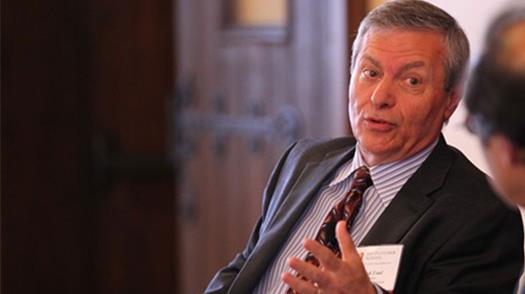 Since 2007, the Turkish Government has developed incentive programs for Turkish scientist and scholars working outside of Turkey to reverse the brain drain that has been eroding Turkey's intellectual capacity for years. As a result of these programs, the R&D budget was increased, new sponsored programs were created, and several regulatory changes put in place to encourage reverse brain-migration. However, these efforts created only limited success. So far only 541 scientists/scholars have moved back to Turkey.
TASSA President Haluk Unal answered the questions of Basak Cubukcu, a producer for Al Jazeera Turk Digital Magazine in a related piece published on the website of Al Jazeera Turk.
The full article by Basak Cubukcu can be read here.
http://www.aljazeera.com.tr/al-jazeera-ozel/beyin-gocune-burokrasi-puruzu
National Energy Independence Road Map for Turkey
by Nejat Veziroglu

Turkey is a fast growing economy. During the last ten years, it has increased its income per capita fourfold. Since there is a close relationship between the income per capita and energy consumption per capita (Fig. 1), Turkey's energy consumption has been increasing fast, as well. Since Turkey imports most of its petroleum, natural gas and coal, this results in large trade deficits.




If Turkey's economic development is to grow in a fast pace, it is important that the trade deficit must be eliminated as soon as possible.
TUBITAK Destination Turkey 2015 West-Coast Conferences: 18 March 2015, UCLA & 20 March 2015, Stanford University
These TUBITAK events aim at creating awareness on European Research Council Grants and Marie Curie Individual Fellowships of the Horizon 2020 Programme (H2020) as well as TÜBİTAK programmes by gathering eminent members of the Turkish Scientific diaspora and all other nationalities carrying out competitive research in the USA. The target audience is the starting and established researchers, irrespective of their origins, who are moving to work in Turkey part time or full time.
ABOUT

Turkish American Scientists and Scholars Association (TASSA) is an independent, non-profit and non-political organization established in June 2004 in Washington, DC. READ MORE

By Nilay Papila
New Models of Brain Circulation:
Half-time in the US and Half-time in Turkey - Is this a real possibility?
We are very well aware that "brain drain" is one of the main obstacles for developing countries such as Turkey since through brain drain; a country looses its scientists, engineers, or other intellectual elites to a more developed country. "Reverse brain drain/Brain gain" occurs if these professionals return to their home country after several years of experience to start a business, work and/or teach at a university in their home country. Over the last decades, governments have attempted to reverse the flow of brain drain through implementing new contracts, scholarships, government policies, and several other methods.
Introduction of the Board Members: Hüseyin Abut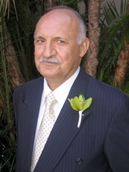 On behalf of the editorial team of TASSA we are pleased to introduce the members of our Board of Directors, who have agreed to graciously share their thoughts on TASSA and its activities, as well as information about themselves with our readership. In this issue we feature Hüseyin Abut.
Expert opinion: Domestic violence and women by Resmiye Oral, M.D.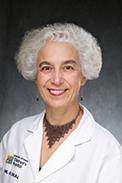 Resmiye Oral, MD, is a Clinical Professor of Pediatrics and the Director of Child Protection Program at the University of Iowa, Carver College of Medicine. We have reached Dr. Oral for her expert opinion on violence against women for this issue of The Bridge.
A Conversation with Fatih Güvenen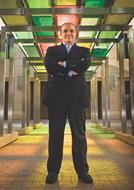 In every issue of The Bridge, we aim to introduce a member of our diaspora. These individuals touched the lives of many by their research, teaching or service activities.
Our guest on this issue of The Bridge is Fatih Güvenen, who is a professor of economics at the University of Minnesota and an Economic Advisor to the Federal Reserve Bank of Minneapolis, and The Central Bank of Turkey.
Young Scholar of the Month: Batuhan Osmanoğlu

In every issue of The Bridge, we highlight a young scholar profile from our diaspora. These accomplished and early career individuals demonstrate the potential of next generation Turkish-American scientists and scholars. The young scholar in this issue is Batuhan Osmanoğlu, Ph.D.

Submit News
As TASSA, we would like to celebrate your accomplishments by sharing them with our community. Please share with us your and other Turkish Scientist's recent accomplishments, and success stories.

Submit your news here