TASSA 2014
INSTITUTIONAL MEMBERS
The workshop, which was moderated by the European Union Delegation to the USA, was attended by the Science Counselors/Advisors from the embassies of: Italy, Austria, Germany, France, Spain, Poland, Ireland, Greece, Turkey, Slovenia, Slovakia, Croatia and Portugal.
TASSA attended the first working meeting of representatives of various US-based European national Scientific Communities held at the Embassy of Italy in Washington DC on Friday, November 14th, 2014. TASSA President Haluk Ünal and TASSA Vice President Levent Güntay represented TASSA at the meeting. Arif Hakan Yeter from the Embassy of Turkey also attended the meeting.
Haluk Ünal gave a presentation discussing the role and activities of TASSA. He informed the participants on TASSA's membership base, TASSA-organized conferences and events, The Bridge newsletter, TASSA Connect, and future projects such as the TASSA Academy. He also suggested the organization of a conference on WISE (Women in Science and Engineering), which can be a common field of interest to all communities as well as the European Commission.
Canan Dağdeviren, a TASSA Awardee, is elected as a "Junior Fellow" to Society of Fellow at Harvard University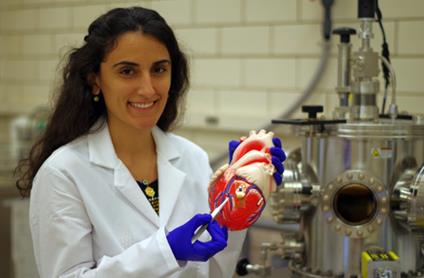 Dağdeviren never met her paternal grand father. He was only 28 years old when his heart failed and stopped beating. This tragic event determined her future career. At an early age, Dağdeviren promised herself that by the age that her grandpa passed away, she would do something that would help heart disease patients so that their lives would not be ended prematurely like her grandfather. And she kept that promise. When she received her Ph.D. from the University of Illinois, at Urbana-Champaign, she held a device in her hand that she developed and proved in preclinical studies to power heart-devices by converting mechanical energy of heartbeats into electrical energy.
Lens-free microscope developed at Aydoğan Özcan's Laboratory at UCLA can detect cancer at the cellular level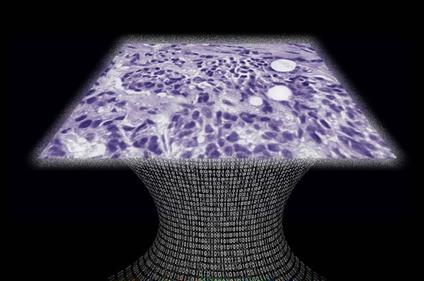 Aydoğan's team has developed a lens-free microscope that can be used to detect the presence of cancer or other cell-level abnormalities with the same accuracy as larger and more expensive optical microscopes.
The invention could lead to less expensive and more portable technology for performing common examinations of tissue, blood and other biomedical specimens. It may prove especially useful in remote areas and in cases where large numbers of samples need to be examined quickly.
Onyüksel and Şekercioğlu Receive TÜBİTAK 2014 Special Prize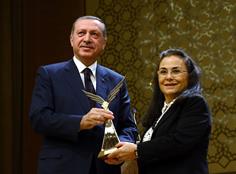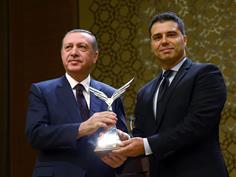 by Bahri Karacay

Each year, The Scientific and Technological Research Council of Turkey (TÜBİTAK) , a governmental organization leading the management, funding and conduct of scientific research in Turkey, recognizes the accomplishments of outstanding scientists with a prize in three different categories: science, special and incentive. This year Scientific Board of TUBITAK presented 3 science, 2 special, and 14 incentive prizes to individuals whose scientific work contributed significantly to their respective fields.
The "Special Prize" is given to Turkish citizen scientists residing outside of Turkey who made significant contributions to their fields internationally. Hayat Onyuksel, a professor of Pharmaceutics and Bioengineering in the Department of Biopharmaceutical Sciences at the University of Illinois in Chicago, and Çağan Şekercioğlu, an assistant professor in the Department of Biology, at the University of Utah, are the recipient of this year's "Special Prize."
Turkey Sends More Students to the United States Than Any Other European Country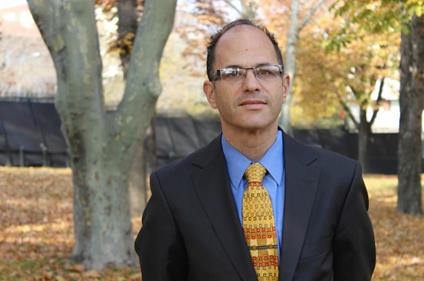 For several decades, U.S. universities have been the primary destination for Turkish Students. Although initially majority of the students were pursuing graduate degrees, there has been a remarkable increase in the number of Turkish Students studying at American Universities at undergraduate level. We reached Jonathan Henick, Counselor for Public Affairs, U.S. Embassy Ankara, Turkey, to obtain information about the recent trends and their programs geared towards Turkish Students who wants to pursue education in the U.S.

TÜBİTAK's New Initiative To Support e-Learning

Turkish Scientific and Technological Research Council (TÜBİTAK) recently announced a new program to fund creation of electronic educational materials in the form of academic e-books or videos geared towards undergraduate and graduate studies. TÜBİTAK will provide up to 120 thousand Turkish Lira (about $ 52,000) for the production costs of the material, and as much as $22,000 copyright fee to the authors.
In an e-mail sent to mostly Turkish scientist and scholars around the world, "Science and Society" directorate of TÜBİTAK announced that the organization plans to support 5,000 academic e-courses and 5,000 e-books. Both individuals and educational institutions can apply for the program.
World Bank-Wharton School Announces
"Ideas for Action" Competition
World Bank-Wharton School Announces "Ideas for Action" Competition; a youth competition on finance for development sponsored by the World Bank Group and the Wharton School.
The idea and the goal of the "Ideas for Action" competition is described in an information brochure as the following "Today's youth will be responsible for delivering the post-2015 development agenda, also known as the Sustainable Development Goals (SDGs), which will replace the Millennium Development Goals (MDGs) when they expire at the end of 2015. The SDGs will be more ambitious than the MDGs, covering a broad range of interconnected issues, from sustainable economic growth, to social issues, to global public goods. To realize this vision, a just-as-ambitious plan for financing and implementation is needed".
ABOUT

Turkish American Scientists and Scholars Association (TASSA) is an independent, non-profit and non-political organization established in June 2004 in Washington, DC. READ MORE

By Nilay Papila
Events to Explore Collaboration Opportunities between the U.S. and Turkey
In this article, we will highlight two important upcoming events for those of you whishing to explore collaboration opportunities between the U.S. and Turkey/EU:
·
The EU-U.S. Innovation Conference (January 14-15, 2015, Brussels, Belgium)
·
Global Innovation Summit (February 20-16, 2015, San Jose, CA, USA)
Introduction of the Board Members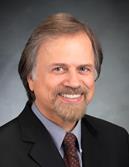 On behalf of the editorial team of TASSA we are pleased to introduce the members of our Board of Directors, who have agreed to graciously share their thoughts on TASSA and its activities, as well as information about themselves with our readership. In this issue we feature Dr. Bülent Basol who is presently CTO and co-founder of 3D Forms, a young start-up company in Silicon Valley.
A Conversation with Burcu Akıncı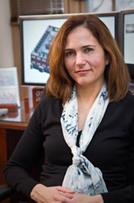 Our guest on this issue of The Bridge is Burcu Akıncı, Paul Christiano Professor in the College of Civil and Environmental Engineering of Carnegie Mellon University.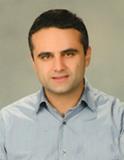 Ömer Yilmaz
In every issue of The Bridge, we highlight a young scholar profile from our diaspora. These accomplished and early career individuals demonstrate the potential of next generation Turkish-American scientists and scholars. The young scholar in this issue is Ömer Yılmaz, MD., Ph.D. who is an assistant professor of biology at Massachusetts Institute of Technology and Harvard Medical School.
Resit Akcakaya on Predicting and Preventing Extinctions due to Climate Change
Human-caused global climate change is expected to have major impacts on earth's biodiversity, and may cause many species to become extinct in the coming decades and centuries. Conservation biologists are developing approaches to prevent climate-related species extinctions.

Submit News
As TASSA, we would like to celebrate your accomplishments by sharing them with our community. Please share with us your and other Turkish Scientist's recent accomplishments, and success stories.

Submit your news here