TASSA 2014
INSTITUTIONAL MEMBERS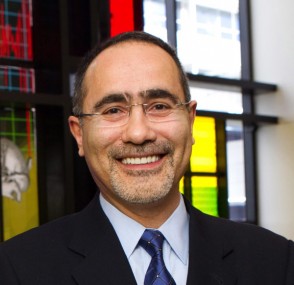 Ulker biskuvi is a very familiar and appealing name for those of us who grew up in Turkey. The company, established in 1944 by Sabri Ulker, has been on the radar of Wall Street as the former owner of the Godiva chocolates and as the producer of Cola Turka, which according to some sources, cut the profit of Coca Cola by 10%. Recently the Ulker family made a historic $24M donation to Harvard University's T.H. Chan School of Public Health to establish the Sabri Ulker Center for Nutrient, Genetic, and metabolic Research. The center will be led by one of our own, a TASSA member, Gokhan Hotamisligil, the J.S. Simmons Professor of Genetics and Metabolism, and the chair of the Department of Genetics and Complex Diseases at the School of Public Health.
Önder Ergönül on Ebola Outbreak
Since late spring of this year, we have been hearing two words in almost every news program; "Ebola" and "outbreak." Because of the importance of the subject, the editorial team of The Bridge, seeks to inform our membership body about Ebola virus outbreak. We reached Dr. Önder Ergönül, a professor of infectious diseases and clinical microbiology at Koc University and asked him some of the frequently asked questions. Below is our conversation with Dr. Ergönül.
In addition to his faculty position at Koc University, Dr. Ergönül is also the chair of Infectious Diseases Department of American Hospital in Istanbul, and Turkish Society of Infectious Diseases and Clinical Microbiology. He is a full member of the Turkish Academy of Sciences.

A Turkish Scientist's Invention Could be the Solution for Ebola Diagnostics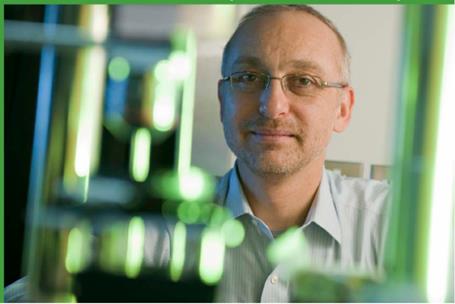 Ebola epidemic started in West Africa, and now seems to be spreading to other countries including the United States. Containment of the disease is vital for stopping its spread. However, with the current diagnostic tools it takes about two to three days from sample collection to diagnostics. In many cases the latency in diagnostics is due to the time it takes for the sample transport to the central laboratory. Because of lack of a diagnostic device that can perform in the field, the samples have to be shipped to specialized laboratories equipped with expensive and sophisticated laboratory equipment, and have to be analyzed by highly trained technicians.

Murat Günel to lead the Neurosurgery Department
at Yale University
Murat Günel, MD, has been appointed as the chair of the Department of Neurosurgery at Yale University School of Medicine and chief of the Department of Neurosurgery at Yale-New Haven Hospital.

Günel is the Nixdorff-German Professor of Neurosurgery and professor of genetics and neurobiology. He is the director of the Yale Program in Brain Tumor Research, co-director of the Yale Program on Neurogenetics, and chief of the Section of Neurovascular Surgery. A graduate of Istanbul University, College of Medicine, Günel completed his internship and residency at Yale-New Haven Hospital.
Duygu Kuzum is one of 35 Innovator under 35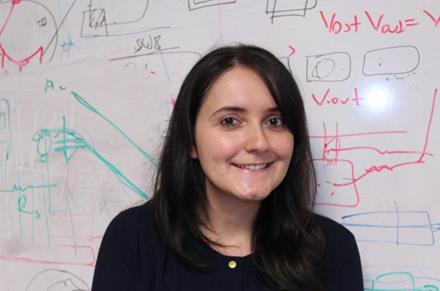 Every year, MIT Technology Review selects 35 inventors, visionaries, humanitarians, pioneers and entrepreneurs who are under the age of 35. The candidates are nominated by the public or by MIT Technology Review's editors. This year, there were 500 nominees, 80 of whom made the final round. The finalist were then evaluated by a group of judges based on originality and impact, or potential impact of their work. The "2014 35 Innovators Under 35" list also included a Turkish scientist, this year; Duygu Kuzum.

ABOUT

Turkish American Scientists and Scholars Association (TASSA) is an independent, non-profit and non-political organization established in June 2004 in Washington, DC. READ MORE

By Nilay Papila
Do You Know Your Commitments When Accepting a Research Fellow from Turkey?
New research funding programs are steadily introduced in Turkey and Europe (EU). They also include various grants and fellowships promoting academic visits and brain circulation for which I am often consulted on the key differences and requirements. Therefore, in this article, I will be sharing the up to date fellowship programs that allow scientist/fellows to visit institutes in the USA and their requirements/commitments.
A Conversation with Ümit Özkan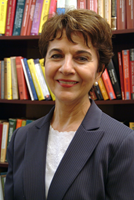 Our guest on this issue of The Bridge is Umit Ozkan, a distinguished professor of Chemical and Biomolecular Engineering at the Ohio State University, College of Engineering.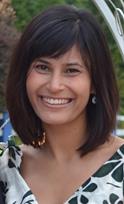 Ayça Yalçın Özkumur
In every issue of The Bridge, we highlight a young scholar profile from our diaspora. These accomplished and early career individuals demonstrate the potential of next generation Turkish-American scientists and scholars. The young scholar in this issue is Ayca YalcinÖzkumur who is a new faculty participating in a collaboration between Bahcesehir and Boston Universities.
Kadir Aslan on Nanotechnology and Medical Biotechnology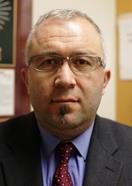 Human hair, which is visible to the naked eye, has a typical size of 100,000th of a meter or said to be in the micro scale. Nanotechnology is defined as the manipulation of matter in the scale of 1 to 100 nm, or the nanoscale (that is, up to 1000-fold less than a human hair). Human eye cannot see the nanoscale matter directly and require special electronic and optical instrumentation to visualize them.

Submit News
As TASSA, we would like to celebrate your accomplishments by sharing them with our community. Please share with us your and other Turkish Scientist's recent accomplishments, and success stories.

Submit your news here