---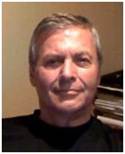 Dear Friends of TASSA,
Hope the summer has been going well for everyone. At TASSA we have been busy attending conferences, gatherings, and putting together the second issue of The Bridge. We are also very close to completing the reorganization of TASSA, which we hope to announce by the next issue of The Bridge. ...
Prof. Haluk Ünal

News from the Turkish Ministry of Science, Industry and Technology

Funding for Research Development
The Turkish Ministry of Science, Industry and Technology announced funding support for research development. According to the agreement that is about to be signed, projects that are funded by TUBITAK and Ministry of Science, Industry and Technology will be considered "strategic investments" and will be eligible for Region 5 funding.
CO-FUNDED Brain Circulation Scheme
TÜBİTAK proposes a new fellowship program called CO-FUNDED Brain Circulation Scheme (Co-Circulation Scheme). The Co-circulation Scheme is partially supported by the EC-FP7 Marie Curie Actions-People-COFUND and it aims at increasing and facilitating the international mobility of 100 experienced researchers. The scheme will be executed by BİDEB, the Science Fellowships and Grant Programmes Department within TÜBİTAK. ...

REPORTS:
Agreement on Scientific and Technological Cooperation between the U.S. and Turkey
An agreement is signed between the U.S. and Turkey to provide opportunities, to exchange ideas, information, skills, and technologies for peaceful purposes, and to collaborate on scientific and technological endeavors of
mutual interest. The full agreement can be found at the link below. ...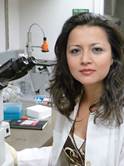 A Conversation with
Gizem Dönmez Ph.D.
"In my laboratory, I am working on the role of Sirtuins (lysine deacetylases that are stress-response and survival proteins) in neurodegenerative diseases. Before, we showed that Sirtuin 1 was protective against Alzheimer's and Parkinson's diseases. Now, we are working on the mitochondrial homologues of this protein and their role in brain aging and disorders."
News From
TASSA Members


A Turkish Scientist made it to 2012 100 R&D awards
TASSA congratulates Dr. Ali Erdemir and his collaborators from Istanbul Technical University. Dr. Erdemir won this award with his research titled : Ultra-Fast and Large-Scale Boriding. Dr. Erdemir is an Argonne Distinguished Fellow at Argone National Laboratory.

TASSA interviewed Nihat Ergün, Minister of Science, Technology and Industry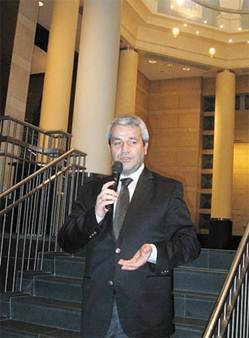 Minister Nihat Ergün was in Washington D.C. for the opening of Small Business Administration Expo May 21, 2012. In the Honor of the Minister's visit, Turkish Embassy in D.C. held a reception on May 20th. TASSA's president and editor were invited and had the opportunity to interview Minister Ergün. (In Turkish)

TÜBİTAK Congress for
Turkish Scientists Living Abroad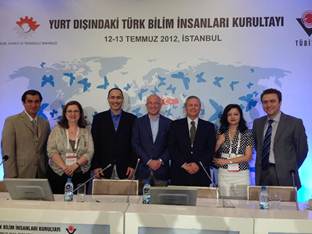 With the partnership of Turkish Ministry of Science, Industry and Technology and TÜBİTAK, about 100 Turkish Scientists who live outside of Turkey, were brought together on July 12 and 13 in Istanbul. The aim of the congress was to discuss Turkey's initiatives in science.


NSF database shows 58 US-Turkey Currently Active Awards Totaling to over $13.5 million
National Science Foundation (NSF) has 58 active awards totaling over $13.5million awarded to US-led research collaboration with Turkey. The largest number of awards was made by the Directorate for Social, Behavioral & Economic Sciences (19), followed by the Directorates for Geo-sciences (14) and Engineering (10). The remaining awards were distributed among the Mathematical & Physical Sciences (6), the Office of the Director (5), the Biological Sciences (3) and the Computer Science & Engineering (1).
| | |
| --- | --- |
| NSF Directorate | Awarded Amount |
| BIO (Biological Sciences) | $820,580 |
| CSE (Computer Science & Engineering) | $529,252 |
| ENG (Engineering) | $455,807 |
| GEO (Geosciences) | $5,171,633 |
| MPS (Mathematical & Physical Sciences) | $3,770,092 |
| O/D (Office of the Director) | $299,919 |
| SBE (Social, Behavioral & Economic Sciences) | $2,629,078 |
| Total | $13,676,361 |
For a full list of awards please follow this link

UPCOMING CONFERENCES IN TURKEY
August 2012

3rd

Istanbul International Conference on Business and Economics Istanbul, Turkey

13th

International Conference on Media, Religion and Culture Eskisir, Turkey

26th

1st International Workshop on Memetics and Information Evolution Istanbul, Turkey

27th

The 10th International FLINS Conference on Uncertainty Modeling in Knowledge Engineering and Decision Making - FLINS 2012 Istanbul, Turkey

27th

International ITU 6th Molecular Biology and Genetics Student Congress Istanbul, Turkey

27th

HI-BI-BI Istanbul, Turkey

31st

6th International Workshop on Personalized Access, Profile Management, and Context Awareness in Databases (PersDB 2012) Istanbul, Turkey
1001 Inventions to Launch in Washington DC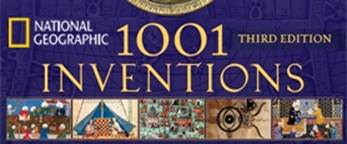 Published Date: 12/03/2012
Opening at National Geographic Museum in US Capital
12th March 2012, Washington, DC - The award-winning 1001 Inventions exhibition is to open in the US capital, Washington DC, in August 2012. Following block-buster residencies in New York and Los Angeles, the world renowned exhibition will continue the North American leg of its international tour at the National Geographic Museum for a six-month run.

Become a member or renew your membership
Member search feature depends on the accuracy of the information in our database and your help to improve its quality will be much appreciated.

Please visit "Membership/ Member Services" on our website and renew your membership and update your profile.
Contact TASSA
Please submit news and announcements that you would like to be included in the future issues of The Bridge by sending an email to ed@tassausa.org
The Bridge
Editorial Team:
Aylin Sağay Editor
Tuğba Güntay Co-Editor
Hasan Ayaz Co-Editor