Bahri Karaçay ile Bilim Celebrated its 100th Episode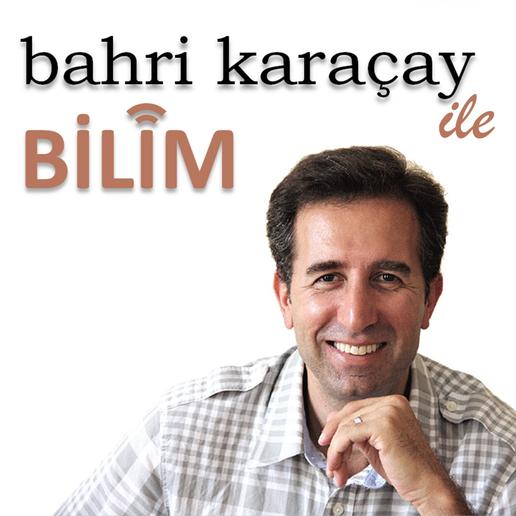 Top Turkish popular science podcast "Bahri Karaçay ile Bilim (Science with Bahri Karaçay) just celebrated its 100th episode.
Bahri Karaçay, a former TASSA editor, a neuroscientist at the Carver College of Medicine at the University of Iowa, and a scientific writer at the Integrated DNA Technologies (IDT), covers recent developments in life sciences in his podcasts. Karaçay uses his podcast also as a way to share his knowledge and experiences as a scientist, along with the work of other Turkish-American Scientists, to his listeners. Since the publication of his bestseller book "Yaşamın Sırrı DNA (The Secret of Life DNA) in Turkey, Karaçay has been receiving e-mails from his listeners asking for advice on how to become a scientist. "I also try to provide wisdom and practical advice about how to become a scientist by interviewing Turkish scientists living in the States," says Karaçay. So far, Bahri Karaçay ile Bilim has been downloaded close to four hundred thousand times.
TASSA president Prof. Haluk Ünal was a special guest for the occasion. He talked about TASSA's activities and the contribution of Turkish-American scholars and scientists for the scientific and technological advancement of Turkey. "Several of our members open their laboratories to Turkish students who are pursuing advanced degrees in the United States," said Ünal. "During its biannual meetings, TASSA also organizes business meet-ups and brings these young scientists and scholars with the representatives of Turkish Universities together for employment arrangements in Turkey. Thus, TASSA functions as a bridge between Turkish Universities and the Turkish Science Diaspora in the States." Ünal gave a special message to the podcast listeners saying that one can serve Turkey from anywhere. "All you need is the love for Turkey," he said. "You can contribute significantly to Turkey's development with your art, sport, or science."
Ünal also pointed out that Turkish scientist and scholars play a unique role in the United States. "Over the years, I noticed that as we, the Turkish Scientist and Scholars, become successful and occupy important positions, we become more influential in forming the opinions of our colleague's about Turkey and its current standing in the international arena. You become almost a reference for them for they respect and seek out your opinions on issues related to Turkey," he says. "Whether you have strong connections with Turkey or not, you represent Turkey in front of your students and colleagues. Thus you almost become a cultural ambassador of Turkey here."
Professor Ünal said that the Turkish science diaspora in the United States must strengthen its ties with Turkey even more, and acknowledged that Karaçay's popular science podcast plays an important role in building that bridge.
Prof Ünal finished the interview with a message to the young aspiring scientists: "Science requires creativity and hard work" he said. "If you are creative and a hard worker, you have what it takes to be a scientist" and added; "I hope you choose science because it is going to play a major role in Turkey's future development."
The interview can be listened in iPhone or Android platforms.